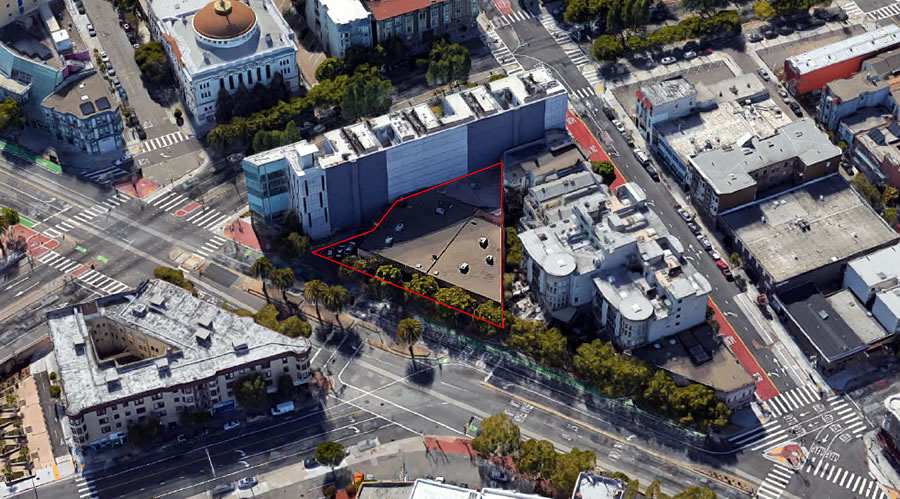 Plans for leveling the former Rebel Bar building at 1740-1772 Market Street and raising a nine-story development on the site, with 100 apartments over 4,400 square feet of ground-floor commercial space and parking for 160 bikes, have been granted a neighborhood-plan based exemption from having to complete a lengthy environmental impact report (EIR).
The development's design by Forum Design has been refined, with a bit more separation to the east, and newly rendered.
And this Thursday, July 28, San Francisco's Planning Commission is slated to approve the Conditional Use authorization necessary for the 1740 Market Street building to rise, adjacent to 8 Octavia, across the street from the Flax site and on the edge of the new Market Street Hub neighborhood as envisioned.