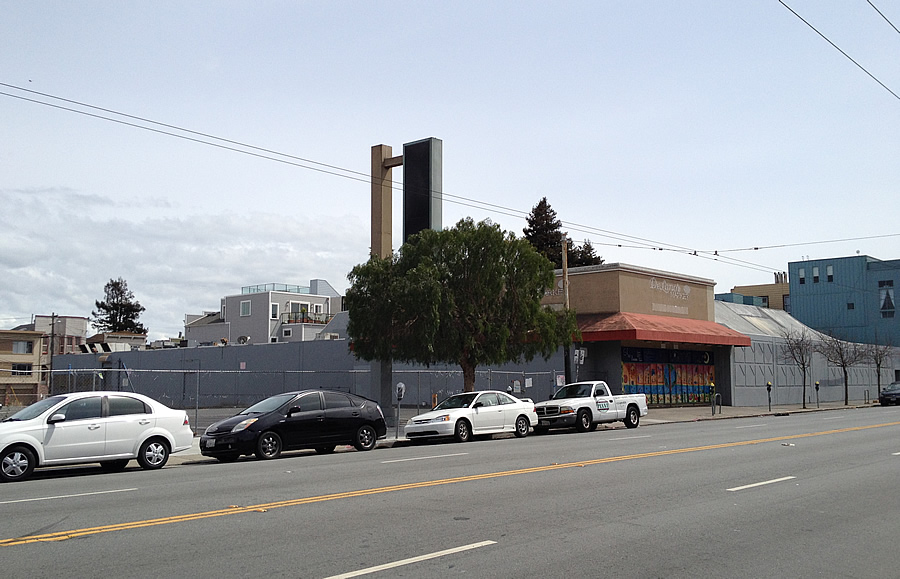 The public hearing which could clear the way for Grocery Outlet to finally restock the former DeLano's Market at 1245 South Van Ness Avenue has been scheduled for April 28.
Shuttered since 2010, Fresh & Easy was originally slated to take over the store's lease but financial woes waylaid those plans.
And while plans to reduced the size of the existing 21,500-square-foot store by two-thirds and build over 100 condos across the site were being explored, Grocery Outlet isn't planning any more than minor exterior changes and a minimal remodel inside.