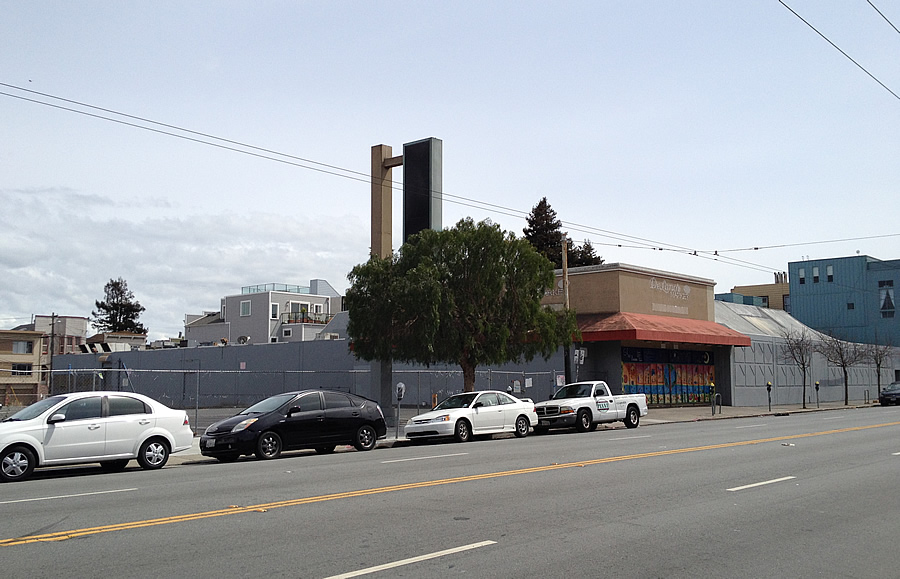 Shuttered since 2010, Fresh & Easy was originally slated to take over the former DeLano's Market site at 1245 South Van Ness but financial woes waylaid those plans.
And while plans to reduced the size of the store by two-thirds and build over 100 condos across the site were being explored, Grocery Outlet has officially filed an application to assume the store's lease, with minor exterior changes and a "minimal interior remodel to Grocery Outlet standards."
In addition to the 21,500-square-foot store, the 1245 South Van Ness Avenue parcel includes a surface parking lot for 63 cars.  And while the parcel is zoned for development up to 50-feet in height, it also sits squarely within the boundaries of Calle 24, San Francisco's Latino Cultural District, and could be bound by the proposed Mission District Housing Moratorium if adopted by voters this November.