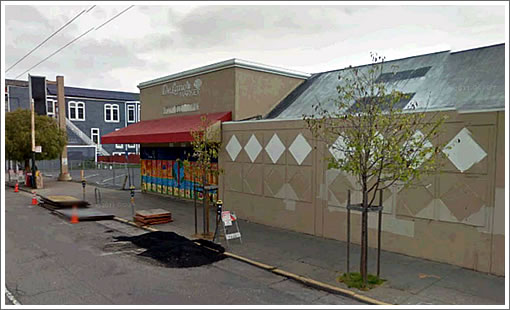 On the agenda for San Francisco's Planning Commission this week, the division and conversion of the former Delano's Market at 1245 South Van Ness into a Fresh & Easy.
The Project will divide the existing grocery store of approximately 21,452 square‐feet into a new 16,241 square-foot grocery store (Fresh and Easy, the formula retail use) and a 5,211 square-foot commercial retail space (tenant t.b.d.).

The Project will also result in the removal of approximately 16 off-street parking spaces and will reconfigure the accessory parking lot to provide 49 off‐street parking spaces, additional landscaping and bicycle parking.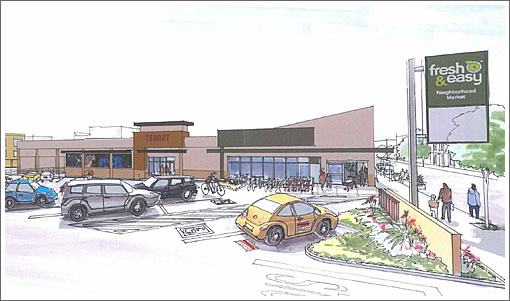 As proposed, bicycle parking for thirty (30) will be provided versus the six required; the existing mural created by Precita Eyes and the children of Cesar Chavez School will be moved south; and sidewalk seating (or a parklet) would be added along South Van Ness.