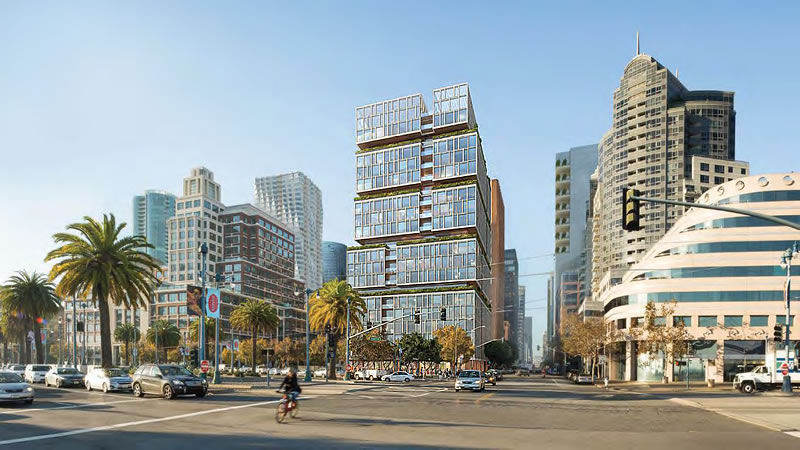 While the hotly contested plans for a 220-foot building with 133 condos to rise at 75 Howard Street were approved by San Francisco's Planning Commission last year, a pair of appeals and one swing vote could overturn their decision this week.
With one member absent last month, San Francisco's Board of Appeals deadlocked 2-2 on whether to uphold the appeal of an exception to allow for the building's full height and mass. And if last month's votes remain the same, Commissioner Bobbie Wilson's vote on Wednesday could decide 75 Howard's near-term fate.
In addition, a second appeal, with respect to a pair of approved variances for the project, will be heard this week as well, but we'd be surprised if that challenge succeeds.