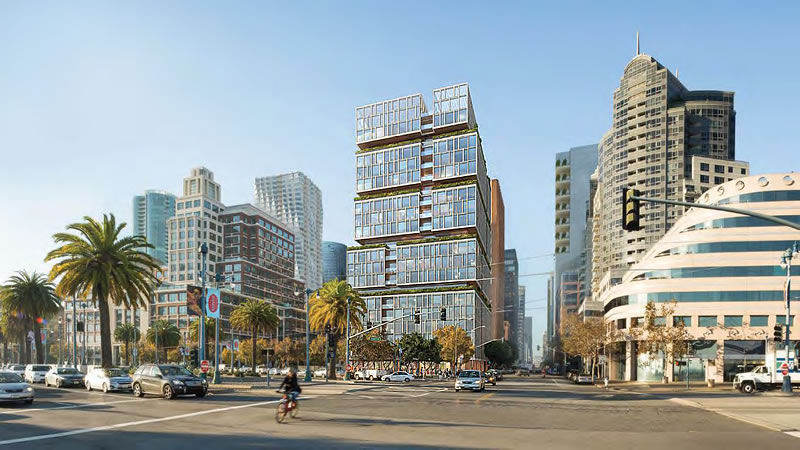 The multiple appeals which aimed to overturn the City's approval of a 220-foot building to rise at 75 Howard Street, with 133 luxury condos over a restaurant, café and underground 'parking vault' for 100 cars, were all denied by San Francisco's Board of Appeals last night.
While the Board had deadlocked as to whether or not to uphold the appeal of the Planning Commission's exception to allow for the development's full height and mass with one member absent last month, the motion to uphold the appeal failed in a 1-4 vote by the full Board last night.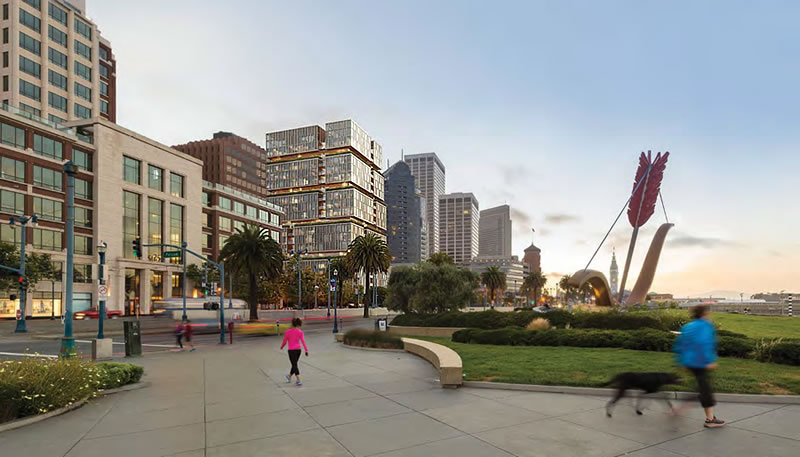 Keep in mind that building permits for Paramount Group's 75 Howard Street development, which should take between two and three years to construct, have yet to be requested, approved or challenged.