Speaking of former Central Freeway parcels and future Hayes Valley developments, the plans for a pair of modern five-story buildings to rise on Central Freeway Parcels M (350 Octavia) and N (300 Octavia), two undeveloped parcels which are just over 18-feet wide, have been refined and are working their way through Planning.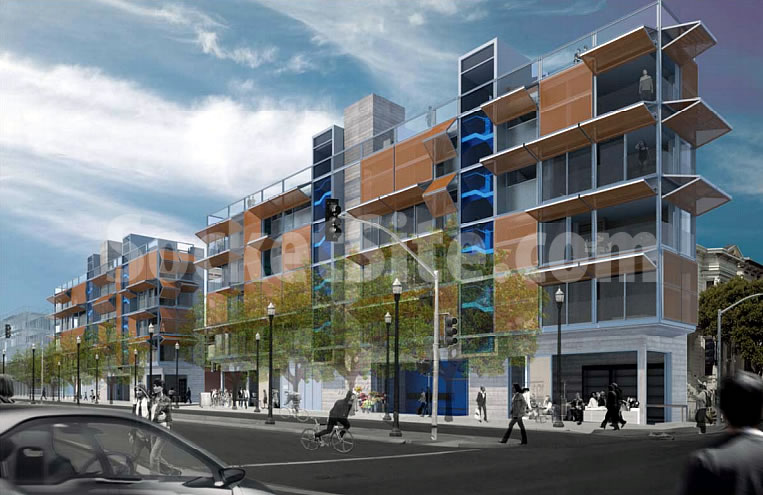 As designed Envelope A+D and proposed by Bay Area Urban Development, the two identical buildings would measure 11,761 square feet apiece, including 943 square feet of ground-floor commercial space, with a total of four two-bedroom and eight studio condos in each building.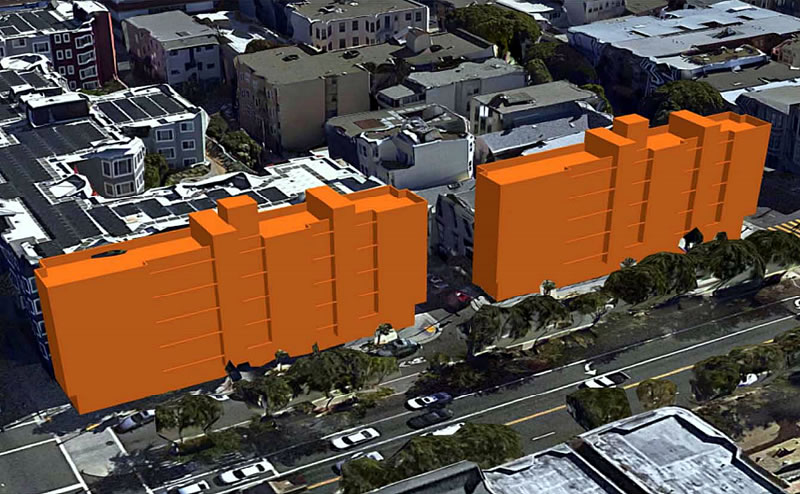 And while the mass of the two 55-foot buildings, which would extend along the east side of Octavia Boulevard between Fell and Oak, bisected by Hickory, would cast some shadows on the cater-corner Patricia's Green, San Francisco's Parks Department is recommending that the project's 244,000 net new square-foot-hours of annual shadow, a 0.37 percent decrease in potential sunlight on the park, be deemed "insignificant" with respect to the City's Sunlight Ordinance, as it is recommending for the development at 455 Fell.
The proposed designs for Parcels M and N aren't to be confused with the plans for 56 apartments, including 34 micro-units and 8 micro retail spaces, to rise on the adjacent Central Freeway Parcels R and S, between Oak and Page.