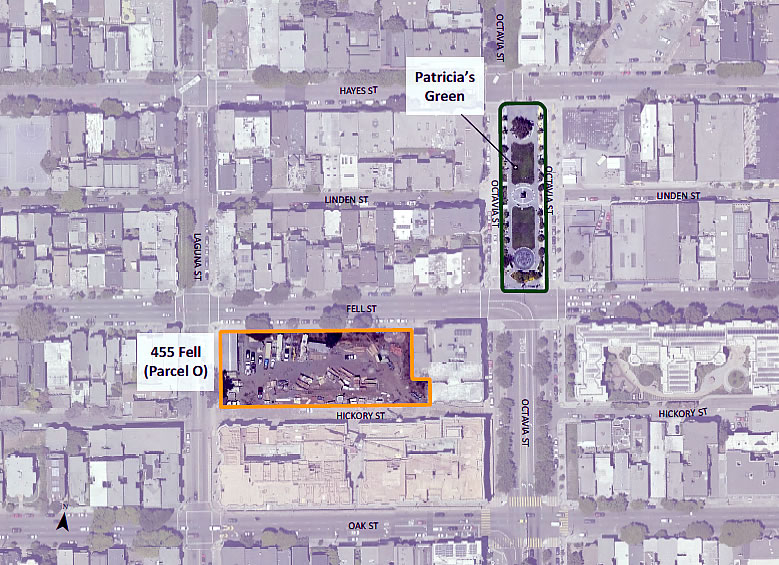 The plans for a six-story Hayes Valley building with 108 below-market-rate apartments to rise up to 50-feet in height at 455 Fell Street, upon San Francisco's Central Freeway Parcel O which also served as the northern half of the former Hayes Valley Farm, between Octavia and Laguna, are moving forward.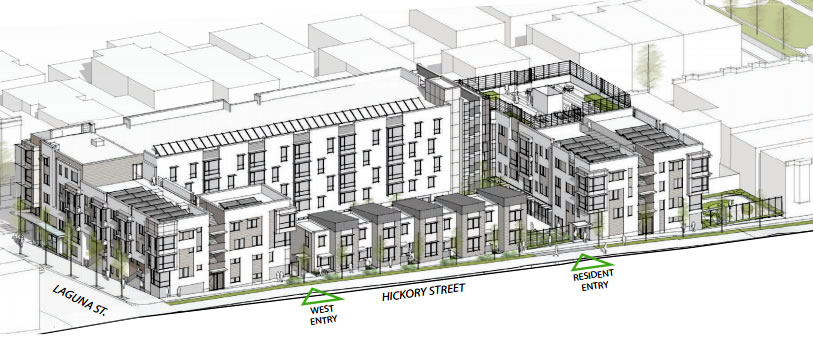 As proposed by Mercy Housing and sponsored by the Mayor's Office of Housing and Community Development, the 108 apartments on the site will range in size from one to three bedrooms and be made available to low and very-low income families earning up to 60 percent of the Area Median Income (AMI), which currently equates to no more than $55,000 a year.
The proposed project also includes a mid-block community garden and passage between Hickory and Fell, a publicly accessible ground floor courtyard and 1,200 square feet of retail space at the corner of Laguna and Fell.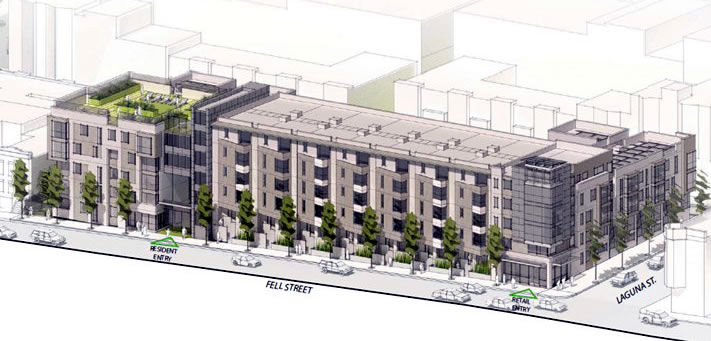 As designed, the development includes a storage room for bikes but no garage for autos.
And while the new building will cast a shadow on the nearby Patricia's Green, the 0.07% increase in annual square-foot-hours of shade on the southern tip of the park is slated to be deemed as insignificant by the City's Recreation and Park Commission this week.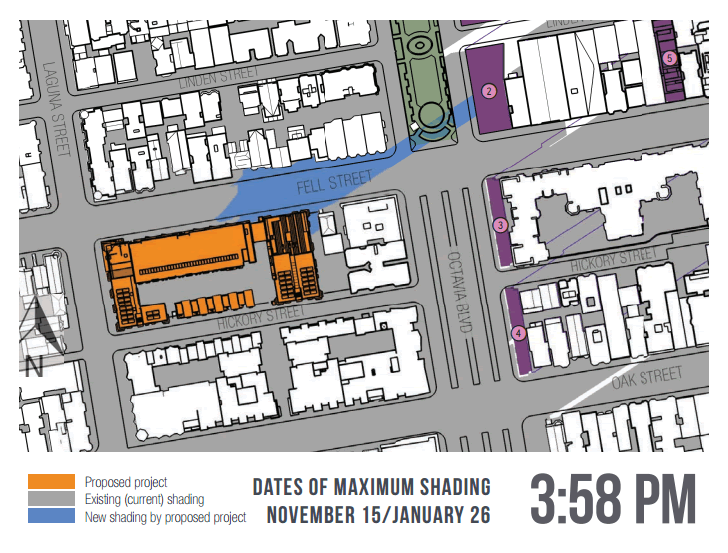 Adopted by voters in 1989, San Francisco's Sunlight Ordinance (Proposition K) prohibits new buildings from significantly or adversely increasing shadows on public parks, the significance of which has been challenged in the past.
Mercy is currently planning to break ground in 2017 and open 455 Fell's doors in early 2019, assuming no delays in securing all necessary approvals and funding for the development.