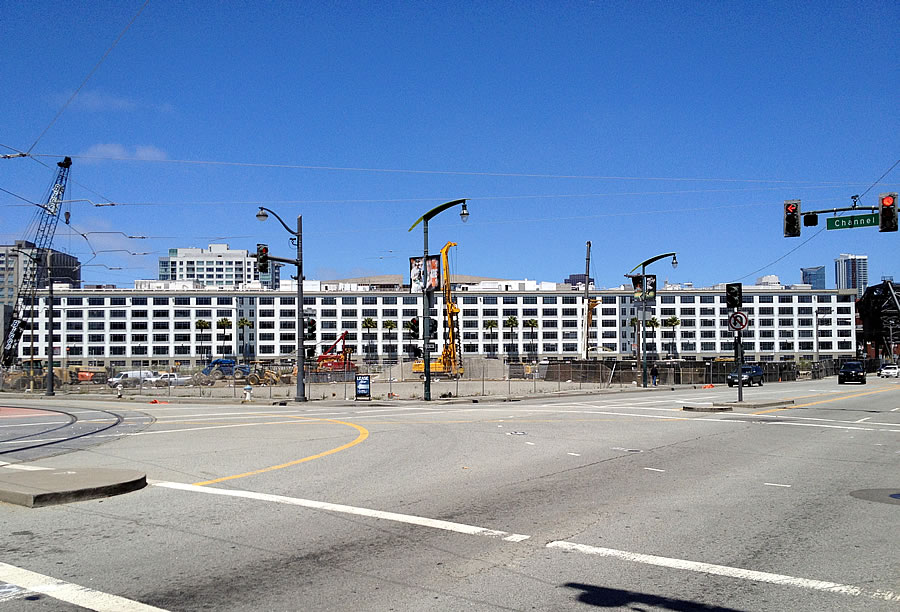 The former San Francisco Giants Parking Lot D, which is bound by Third, Fourth and Channel Streets, and fronts Mission Creek, was closed last month and the heavy equipment is now in place to prepare Mission Bay Block 1 for the construction of 350 condos.
As rendered below, the development will include a 16-story building on the northeast corner of the block and a 7-story building fronting Mission Creek, with around 14,000 square feet of retail on the ground floor and parking for 335 cars.
In addition, a 250-room hotel will rise up to 160 feet on the southeast corner of Block 1, at the intersection of Third and Channel.  The hotel construction is slated to begin in the fourth quarter of 2015 with a grand opening opening in 2017.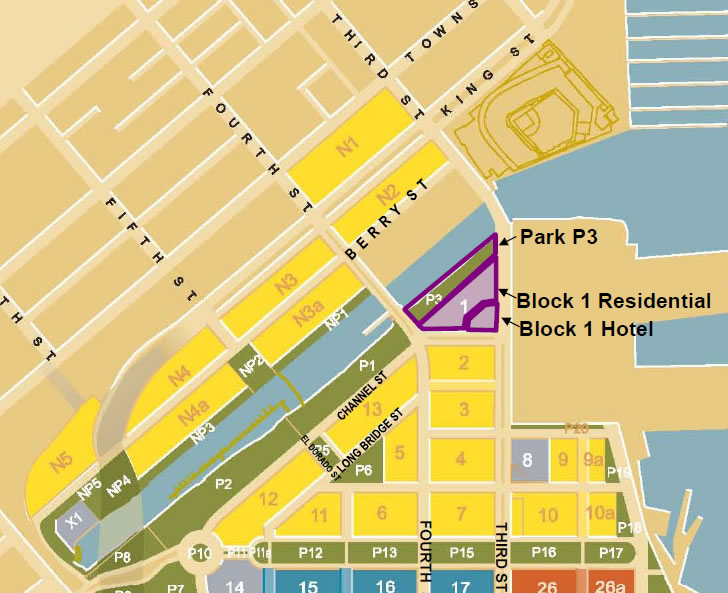 The original redevelopment plan for South Mission Bay called for a 500-room hotel and up to 50,000 square feet of neighborhood retail to rise across Block 1. But in 2013, with the Mayor's backing and despite the fact that hotel room and occupancy rates were already on the rise, the then development team convinced San Francisco's Board of Supervisors that a 500-room hotel was "not financially viable" and the site was rezoned (and then sold).