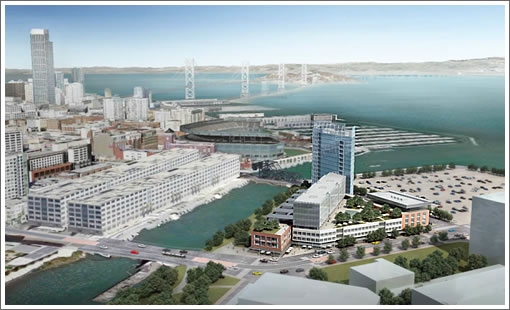 The redevelopment plan for Mission Bay South was outlined and approved fifteen years ago. As part of the plan, the prominent Mission Bay Block 1, the northeastern gateway to the neighborhood, was zoned for the development of a 500 room hotel and up to 50,000 square feet of retail as rendered above. Last year Mission Bay Block 1 was sold to Strada Investment Group.
While hotel room occupancy rates in San Francisco are booming, according to an analysis by Strada, the economic feasibility of a 500-room hotel "is not financially viable in today's market" and the group has designed a plan for the site which includes the development of a 250-room hotel, 25,000 square feet of retail, and 350 residential units: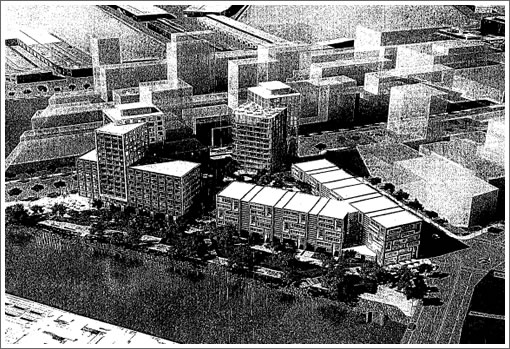 Having been passed by San Francisco's Board of Supervisors on its first reading last month, tomorrow an amendment to the Mission Bay South redevelopment plan which was sponsored by the Mayor is slated to be approved, changing the zoning of Mission Bay Block 1 to allow for the development of Strada's desired 350 residential units as well.