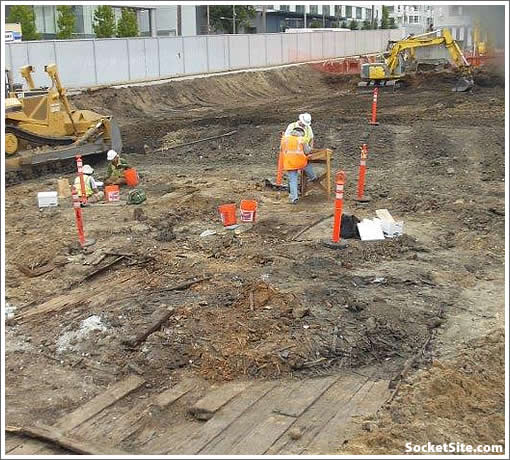 Two weeks ago the ground was first broken for the 655-unit LUMINA to be built at 201 Folsom Street, a joint development between Tishman Speyer and China Vanke.
This weekend, a plugged-in tipster captures the archeologists who have since descended upon the fenced-in parcel, once the site of a ship-dismantling yard run by Charles Hare in the 1850's before the San Francisco shoreline was in-filled and expanded.

As some might recall, excavation for Tishman's 650-unit Infinity development across the street was temporarily halted when the bones of the three-masted whaling bark Candace were unearthed back in 2005. There's no official word on whether the team at 201 Folsom Street has unearthed anything of significance, but we'll keep you posted and plugged-in.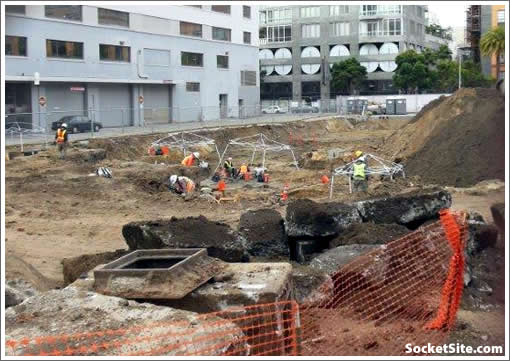 Ironically, while China Vanke is the majority equity partner in LUMINA having committed $175 million to its development, Hares' old shipyard only employed Chinese workers, "men on the margins of society at that time, workers who were excluded from most employment."