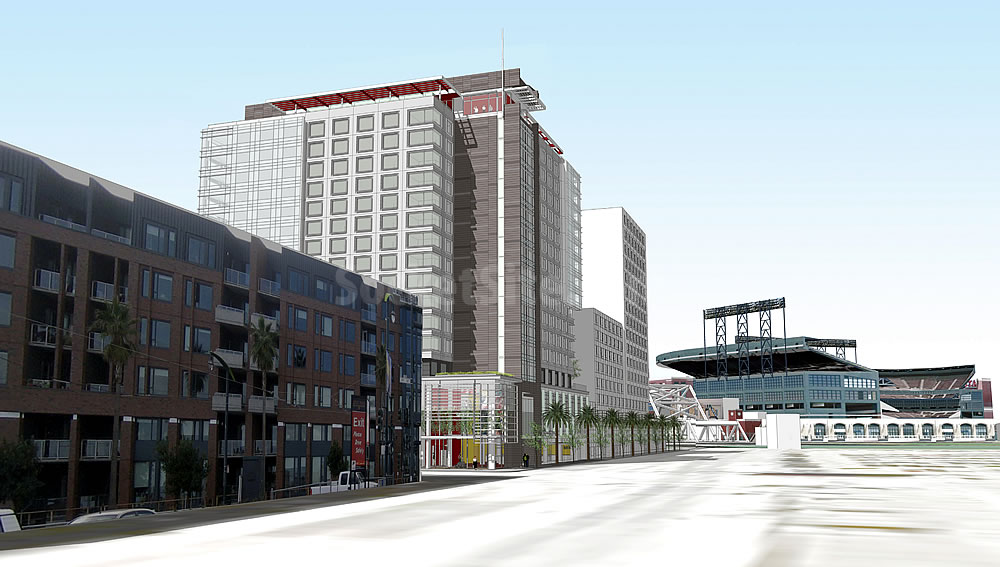 The designs for the 250-room SoMa Mission Bay Hotel to rise on the northwest corner of Third and Channel Streets have been refined and the developer is now planning to start construction in the fourth quarter of 2015.
The project includes a 40-foot podium that defines the street edge along Third and Channel Streets…and a taller tower element (159 feet at the rooftop, with mechanical screening that brings the total height to 173 feet) containing guest rooms and suites.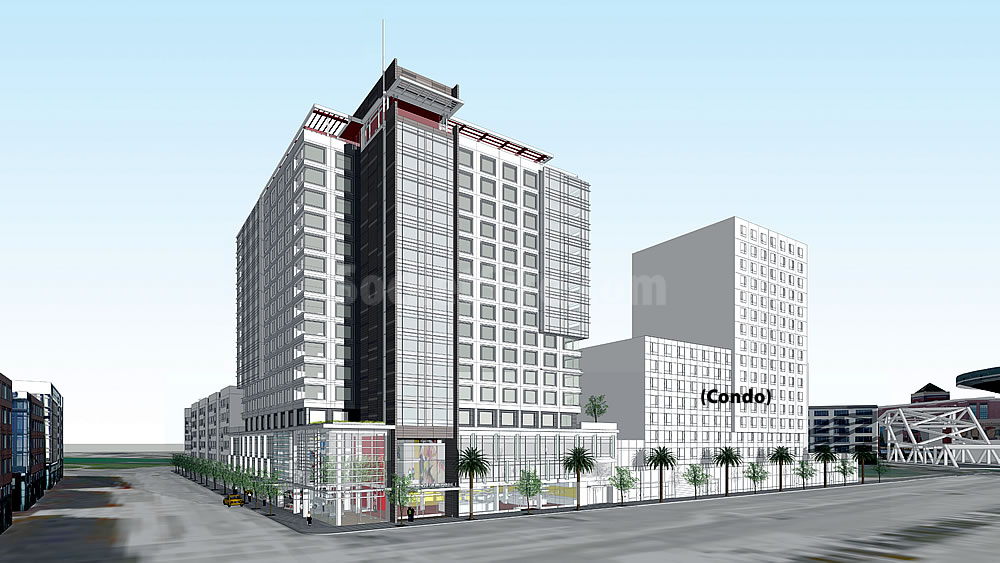 At the Third and Channel Street corner, the podium is enclosed by transparent glass and is activated by the hotel lobby, public gathering space…and a market-place café.  The main public entrances for the hotel and the café are located along Third Street, while the Channel Street elevation is the location of the port-cochere, elevator access to the rooftop community space, and loading dock.
The Mission Bay Hotel will abut the 350-unit residential development that's to rise on the remainder of the Mission Bay Block 1 site to the north, a development which was just sold to CIM Group as reported by the Business Times.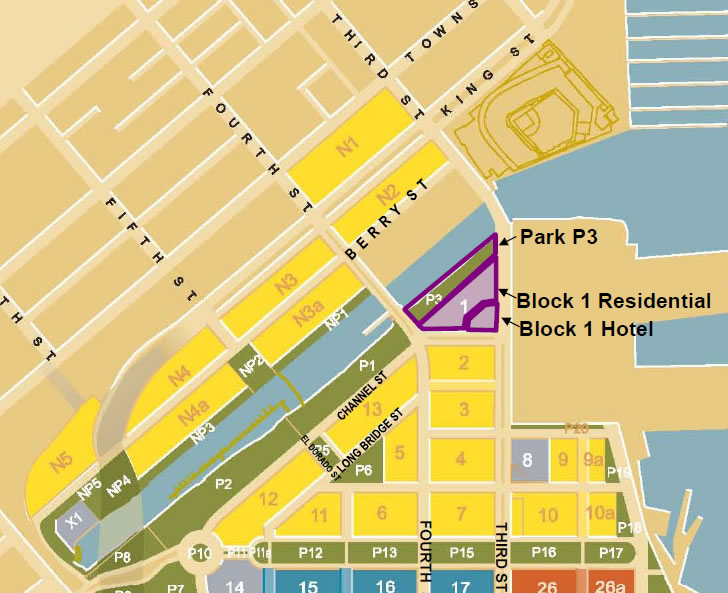 The hotel development will include a total of 4,000 square feet of ground floor retail space and valet parking for 24 cars.  And in response to concerns raised by the the Mission Bay Citizens Advisory Committee, 10 secured bicycle parking spaces have also been added to the project and Hornberger + Worstell Architects will be tasked with integrating "additional color" into the design as a condition of the development's final approval.
If all goes as planned, the SoMa Mission Bay Hotel will open for business in 2017.