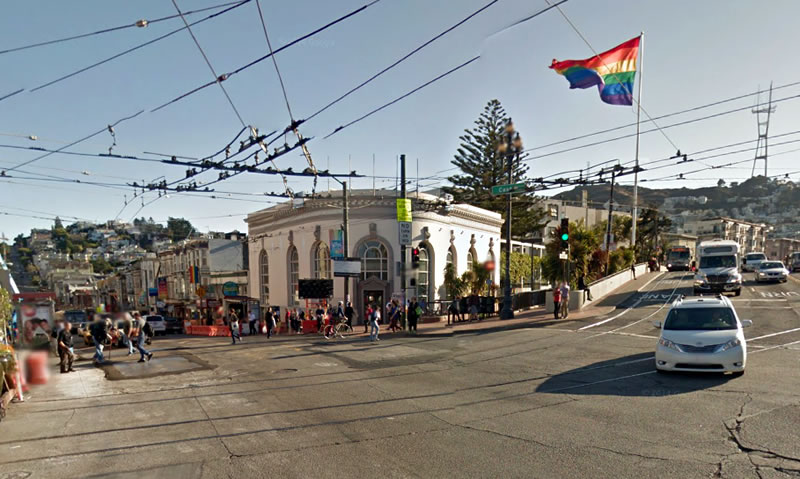 Philz Coffee, Hamburger Mary's and SoulCycle are all angling to land on Castro Street and the one hearing which could clear the way for all three to land on the street has been scheduled for December 4.
As proposed, SoulCycle will take over the iconic Bank of America building formerly occupied by Diesel at 400 Castro Street, Philz Coffee will take over David Chiu's former campaign office space at 549 Castro Street, and Hamburger Mary's will occupy the Patio Restaurant and Café space at 531 Castro Street which has been vacant for over a decade.
With eleven or more locations world-wide, each of the three businesses are considered "chains" and subject to the San Francisco's Formula Retail restrictions.  And as such, San Francisco's Planning Commission will need to deem each business "necessary or desirable" for the neighborhood in order to proceed as proposed.