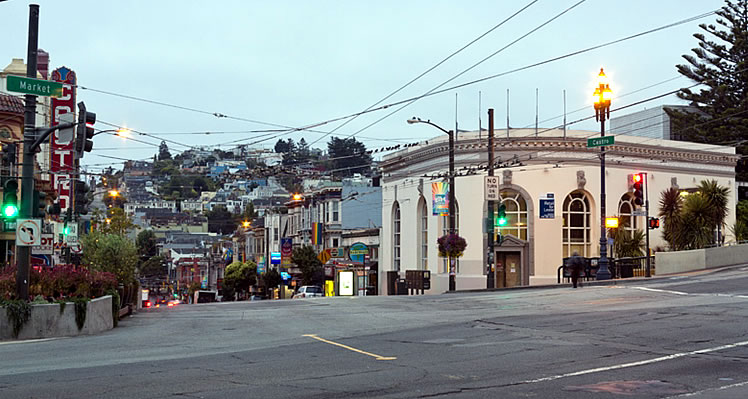 As proposed, SoulCycle will take over the iconic Bank of America building formerly occupied by Diesel at 400 Castro Street, Philz Coffee will move into David Chiu's former campaign office space at 549 Castro Street, and Hamburger Mary's will occupy the former Patio Restaurant and Café space at 531 Castro Street which has been vacant for over a decade.
With eleven or more locations world-wide, each of the three businesses are either considered "chains" and subject to San Francisco's Formula Retail restrictions, as is the case for Philz and Hamburger Mary's, or will be subject to the restrictions come January as the definition for formula retailers in San Francisco is expanded to include "personal service" establishments such as SoulCycle.
As Philz would be relocating to the Castro Street site from their current location at 4023 18th Street, and thus not adding to the concentration of formula retail establishments in the district, the addition of Hamburger Mary's and SoulCycle would bring the count of formula retailers in the area to 13 out of 158 total establishments.
And this Thursday, December 4, San Francisco's Planning Commission will decide the fate of the proposals with San Francisco's Planning Department recommending approvals for all three.  While not yet subject to San Francisco's Formula Retail restrictions, the size of the proposed SoulCycle is what triggered its hearing.