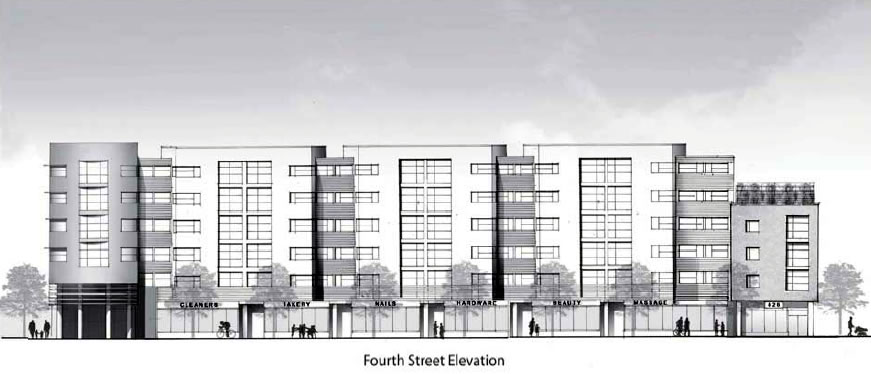 A plugged-in reader delivers the early designs for the mixed-use development to rise on Mission Bay Block 6 (a.k.a. 1300 Fourth Street) with 135 affordable apartments over eight distinct ground-floor commercial spaces.
As designed by Mithun Solomon and Studio VARA, a double-height restaurant at the corner of Fourth and Mission Bay Boulevard would overlook the future Mission Bay Commons, while the northern most corner of the development at Fourth and China Basin will provide space for an after school writing and literacy program to be run by 826 Valencia.
Six additional retail spaces would line the ground floor of the development along Fourth Street while a mews with townhomes facing a mid-block walkway between Mission Bay Boulevard and China Basin would rise up to three stories along the western edge of the development.