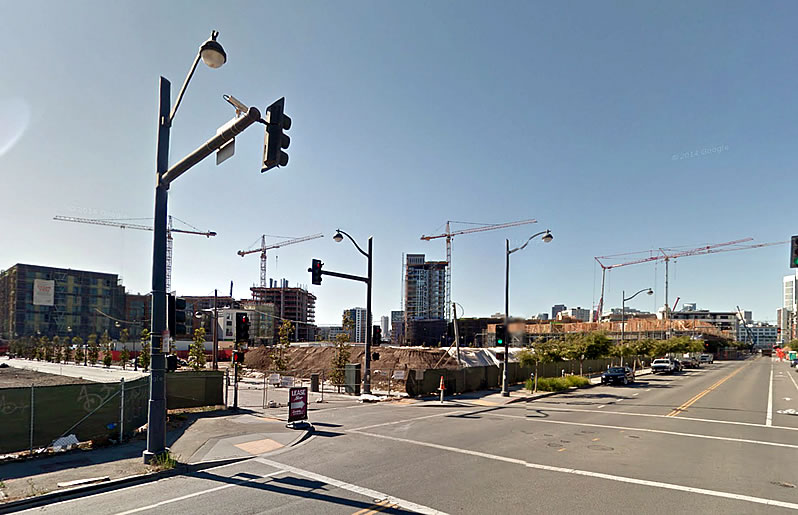 With the rebuilding of Mission Bay Block 5 underway and the surviving half of the Mission Bay 360 Project having risen on Mission Bay Block 11 behind, the Tenderloin Neighborhood Development Group (TDNC) has been selected to develop 135 units of below market rate housing and 10,000 square feet of retail space along Fourth Street on Mission Bay Block 6 East, a parcel also known as 1300 Fourth.
The 135 rental units at 1300 Fourth will range in size from 575 square feet for a one-bedroom to 1,150 square feet for a three-bedroom and will be available to households earning up to 50 percent of the area median income (currently $48,550 for a family of four).  Twenty percent of the apartments will be designated for formerly homeless families.
The $76 million development will be managed by the TDNC with 24-hour property management and supportive services for residents, including after school activities and other programming for youth.
In addition to the housing, the development includes 10,000 square feet of ground floor retail space along Mission Bay's Fourth Street Corridor, with the northern most corner of the parcel designated for an after school writing and literacy program to be run by 826 Valencia and a double-height restaurant at the "gateway" corner of 4th Street and Mission Bay Boulevard North, as pictured above, with an outdoor space overlooking the future Mission Bay Commons.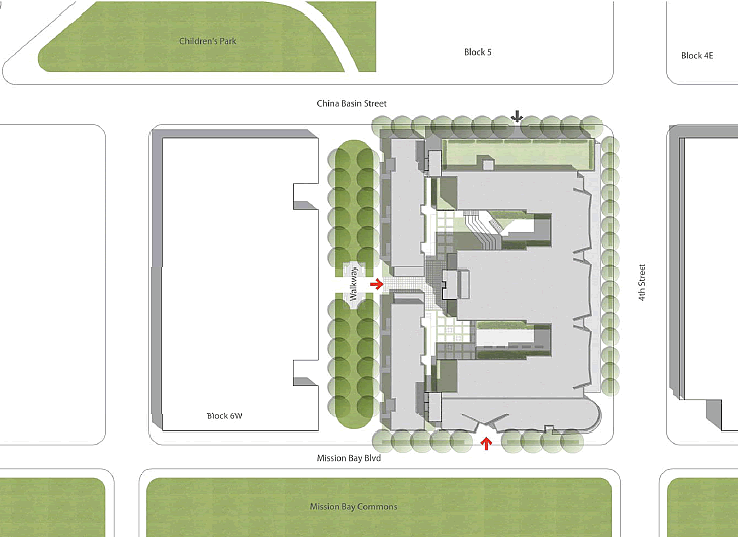 The initial designs for the development by Mithun Solomon + Studio VARA are slated to be approved next year and the ground broken in the spring of 2016.  The first occupancy of the development will likely occur in early 2018.