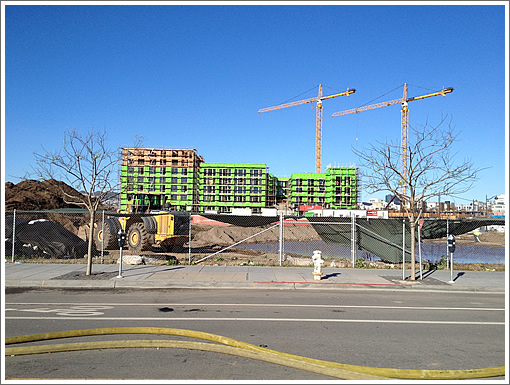 With Mission Bay Block 5 across the street having effectively burned to the ground, and the surviving half of the Mission Bay 360 Project rising on Block 11 in the background above, a request for proposals to develop Mission Bay Block 6 East which fronts Fourth Street from China Basin to what will be Mission Bay Boulevard North is in the works.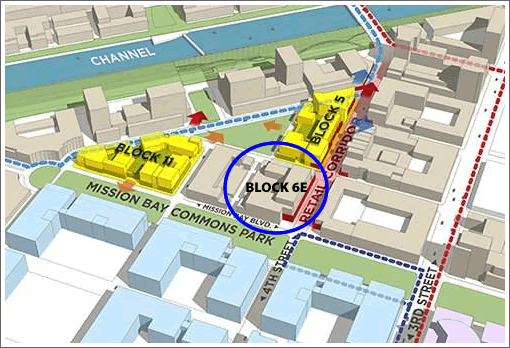 The proposal for Mission Bay Block 6E calls for a non-profit developer to build up to 98 affordable housing units on the 47,000 square foot parcel along with 8,800 square feet of retail along the Fourth Street corridor, wrapping around the corner onto Mission Bay Boulevard and what will one day become the Mission Bay Commons Park.
The maximum building height for Mission Bay Block 6E was set at 90 feet.