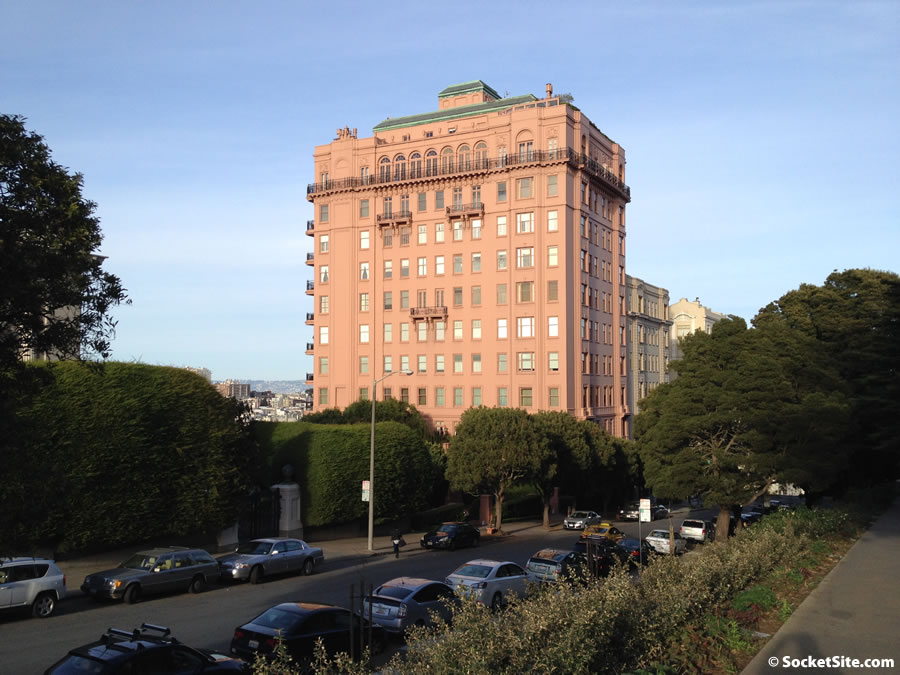 The 10th floor of the überexclusive Pacific Heights building at 2006 Washington Street has traded hands in a hush-hush deal and at a price point never before seen in San Francisco.
While the seller had been privately seeking as much as $35 million for the 5,400-square-foot, full-floor unit #10, according to a plugged-in source, the sale price was closer to $30 million.
A sale at $30 million would not only make it the most expensive apartment (condo/co-op) in San Francisco, surpassing the $28 million paid for the nearly 17,000-square-foot penthouse atop the San Francisco St. Regis, but it would shatter the price per square foot record for all residences in the city, both current and anticipated, at over $5,500 per square foot.
And we're told the buyers, who are not in tech nor from overseas, are working on plans to gut and remodel the unit.
The sellers of 2006 Washington #10 paid $14 million, or roughly $2,600 per square foot, for the unit in August 2000.  Zillow's current "Zestimate" for the property is $6,461,232.
Designed by Conrad Alfred Meussdorffer, overlooking the Spreckels Mansion with unobstructed views of the San Francisco Bay, there is a much smaller unit on the "11th" floor of the building, but the 10th floor of 2006 Washington was the original penthouse unit and many still refer to it as such.