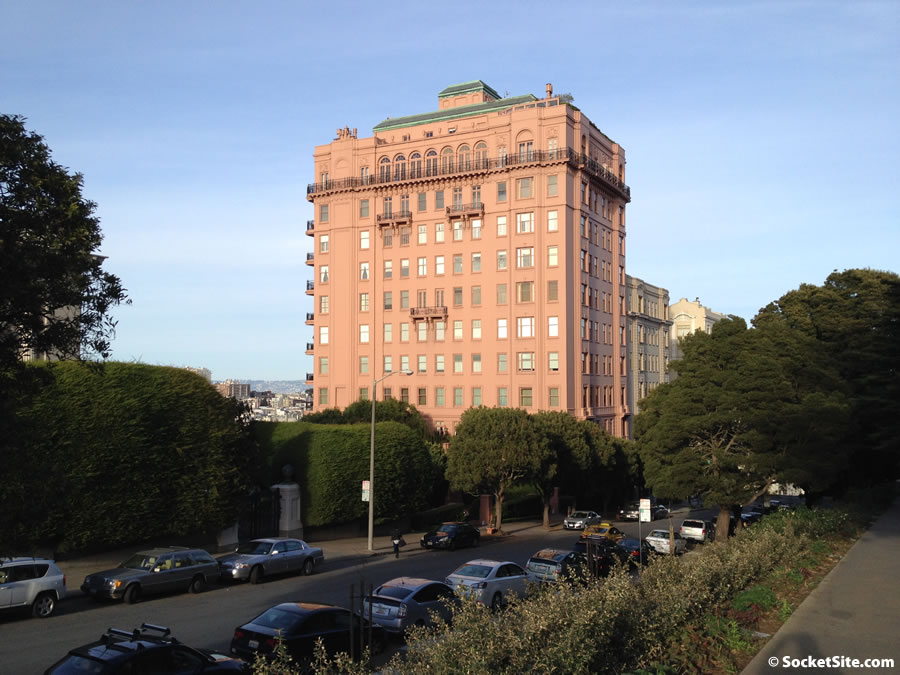 Having traded hands for $32 million, or nearly $6,000 per square foot, in a hush-hush deal back in 2015, the record-setting contract price for the 5,400-square-foot Penthouse (Unit #10) atop the überexclusive Pacific Heights building at 2006 Washington Street still stands, despite some misreports to the contrary.
And as we outlined when we revealed the record-setting sale at the time, the buyers were working on plans to gut and remodel the full-floor unit.
Since gutted and completely renovated, "in a classic style with the most exquisite detail and materials by internationally respected artisans, Architect Andrew Skurman and Interior Designer Suzanne Tucker," the Penthouse is now back on the market with a $45 million price tag, a sale at which would equate to over $8,300 per square foot and obliterate local records on both an absolute and price per square foot basis, again.
And yes, there is a smaller unit on the "11th" floor of the Conrad Alfred Meussdorffer designed building, but the 10th floor of 2006 Washington was the original penthouse unit and is commonly referred to as such, particularly in marketing materials. We'll keep you posted and plugged-in.