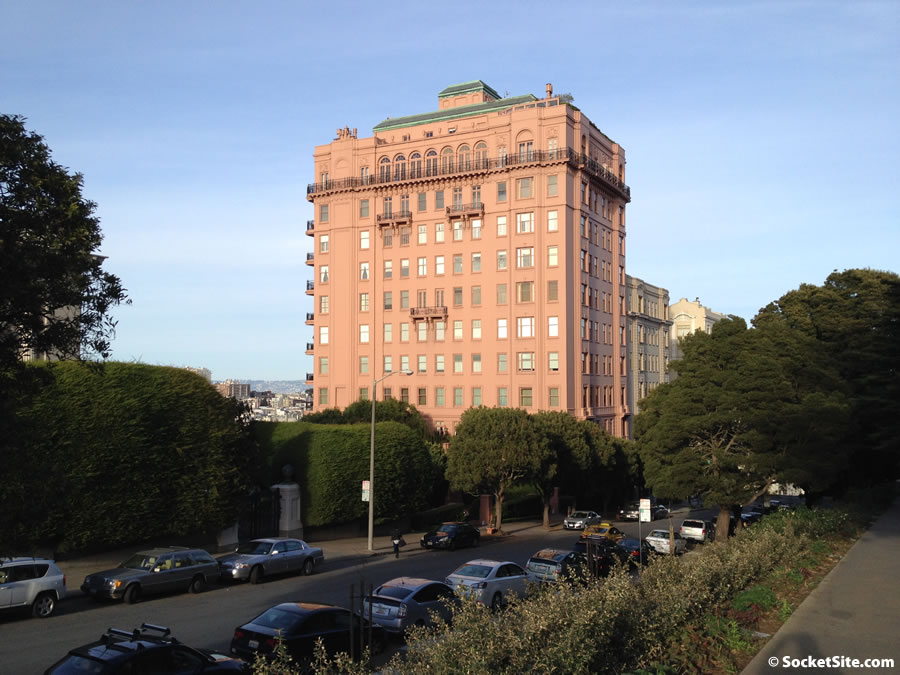 Speaking of "recalibrating," the list price for the record-setting Penthouse Unit #10 atop the überexclusive Pacific Heights building at 2006 Washington Street has just been reduced from $45 million to $35 million in one fell swoop.
As we first revealed and reported at the time, the 5,400-square-foot unit was acquired for $32 million or nearly $6,000 per square foot in a hush-hush deal back in 2015 and then gutted and completely renovated, "with the most exquisite detail and materials by internationally respected artisans, Architect Andrew Skurman and Interior Designer Suzanne Tucker."
The "most significant Penthouse in the City, if not on the West Coast," returned to the market priced at $45 million last year, a sale at which would have obliterated local records on both an absolute and price per square foot basis.  And while a sale at $35 million would be more than the $32 million which was paid for the Penthouse in 2015 it would represent a significant loss when accounting for the cost of its renovation while masquerading as "appreciation" in most industry stats and reports.  We'll keep you posted and plugged-in.