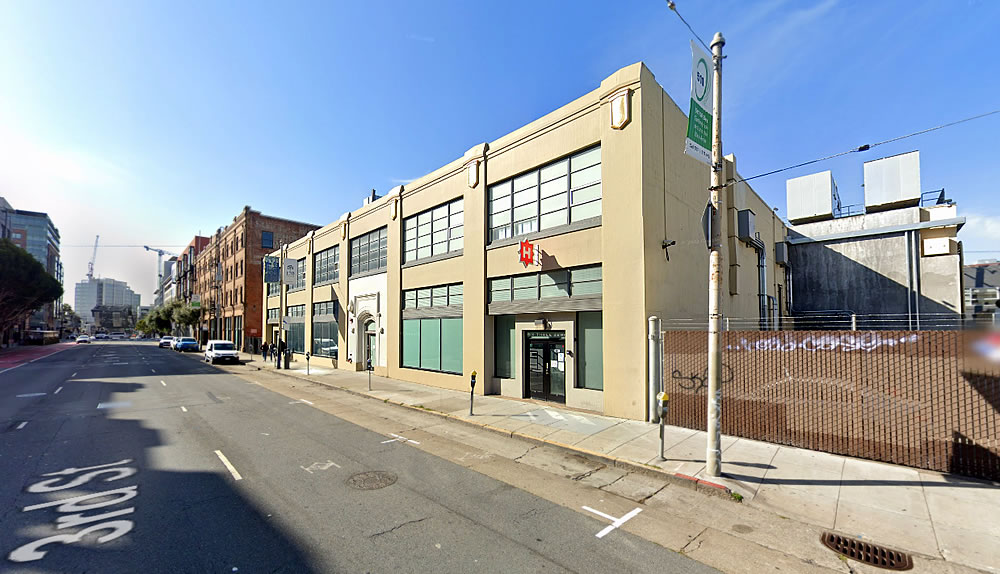 Built in 1924 and acquired for $9.25 million in March of 2006, plans to expand and convert the Colgate Building at 620 3rd Street, which also fronts Rich, is a contributor to the historic Clyde and Crooks Warehouses District and is currently being used as a data center, have been drawn.
As rendered by Heller Manus and below, a 16,300-square-foot third story addition is slated to be constructed atop the existing 41,200-square-foot building.
And as proposed, the expanded building would then be converted into…49,990 square feet of open floor plan office space, with 2,600 square feet of ground floor retail along 3rd Street and off-street parking for 10 bikes, along with two showers and a locker room for those who biked to work.