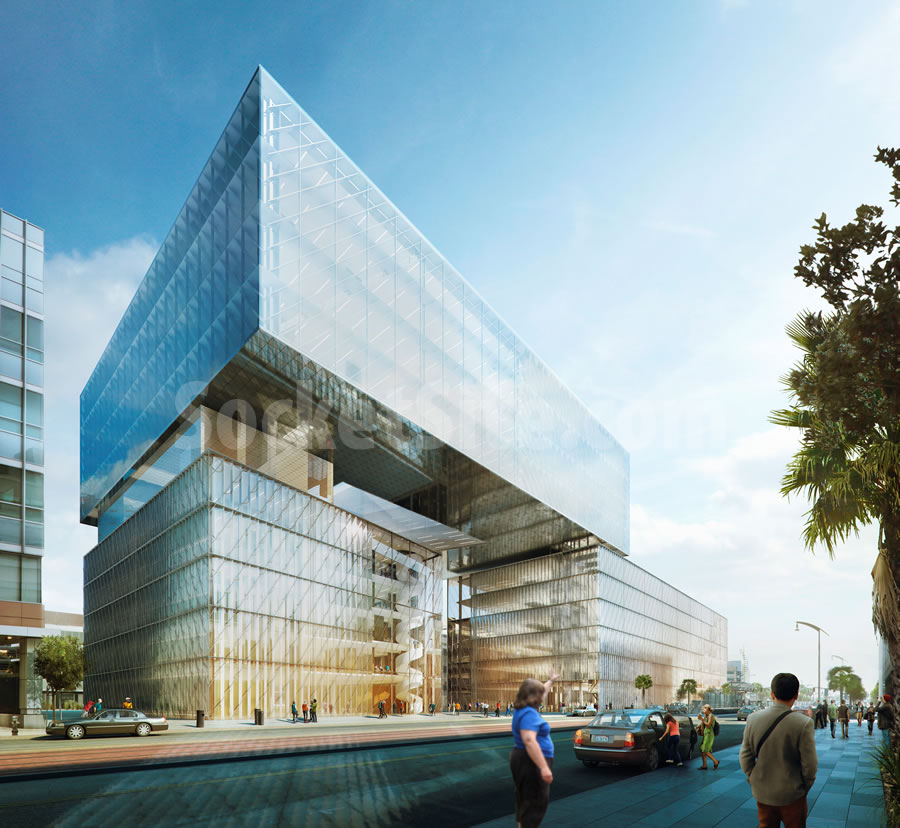 As we first reported a few weeks ago, the design of Uber's worldwide headquarters to rise in San Francisco's Mission Bay is off to a bit of a rocky start, with a conflict between Uber's team and a Principal at Gensler having caused a shake-up within the architecture firm's San Francisco office.
And now, it appears that Uber has backed away from Gensler's design as rendered above and will be pursuing SHoP's design as modeled below, characterized as "two boring glass boxes" by our insider: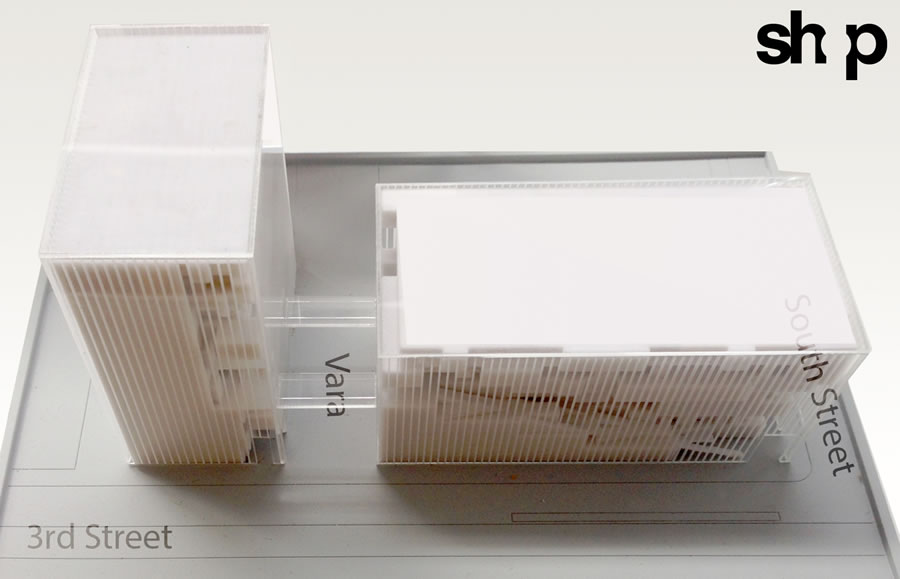 The two boxes will rise at 1455 and 1515 Third Street, adjacent to the Golden State Warriors arena development that's in the works.  And with approvals for the development already in place, we're expecting a quick start.