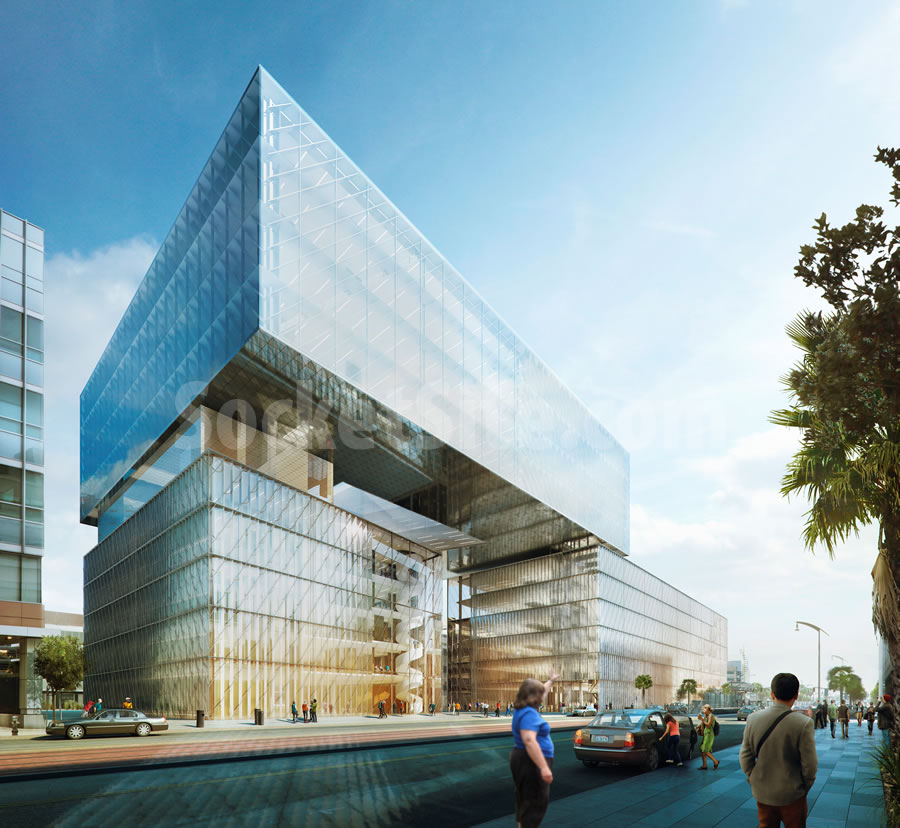 The design of Uber's worldwide headquarters to rise in San Francisco's Mission Bay is off to a rocky start.
According to a plugged-in insider who delivered the rendering and behind the scenes scoop, a conflict between Uber's team and a Principal at Gensler has caused a shake-up within the architecture firm's San Francisco office and new Principal is now leading the effort with assistance from Gensler's office in New York.
As we first reported about Uber's big plans last year, Uber has teamed with Alexandria Real Estate Equities to develop the two Mission Bay parcels at 1455 and 1515 Third Street, adjacent to the Golden State Warriors arena development that's in the works. The two parcels are already approved for building up to 423,000 square feet of office space and a key Proposition M office space allocation is already in place.
The development, which will be 51 percent owned by Alexandria and 49 percent by Uber, is slated to become Uber's worldwide headquarters and the company has committed to a 15-year lease.
As a related aside, if you happen to be the tipster who was trying to anonymously send us the latest designs for a tower that's in the works, please try again as we never received the attachment. And if you're ever having trouble with our contact form in general, please feel free to email us directly (tips (at) socketsite.com), anonymity guaranteed or credit if requested.