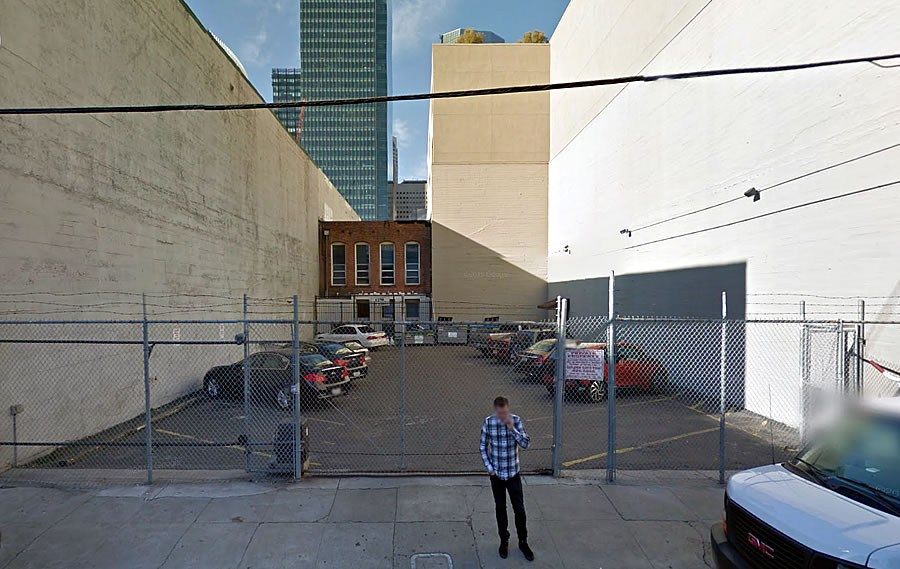 San Francisco's Planning Commission first approved the construction of a slender 200-foot building to rise on the 4,000 square foot parking lot at 48 Tehama nearly 15 years ago, a proposed development which included almost 50,000 square feet of office space, with seven off-street parking spaces and three full-floor residential units as well.
In 2005, an application to ditch the commercial component of the development and build 63 residences instead was submitted to the city, but the application was withdrawn in 2008 and the aforementioned office allocation for the project was subsequently revoked.
A few days ago, fresh plans for a proposed 30-story tower to rise up to 366-feet in height on the 48 Tehama site were quietly submitted to the City's Planning Department.  And as proposed, the development would include a roughly 100-room hotel over a 5,000-square-foot restaurant and ten underground parking spaces, with two penthouse condos on the top two floors of the slender tower.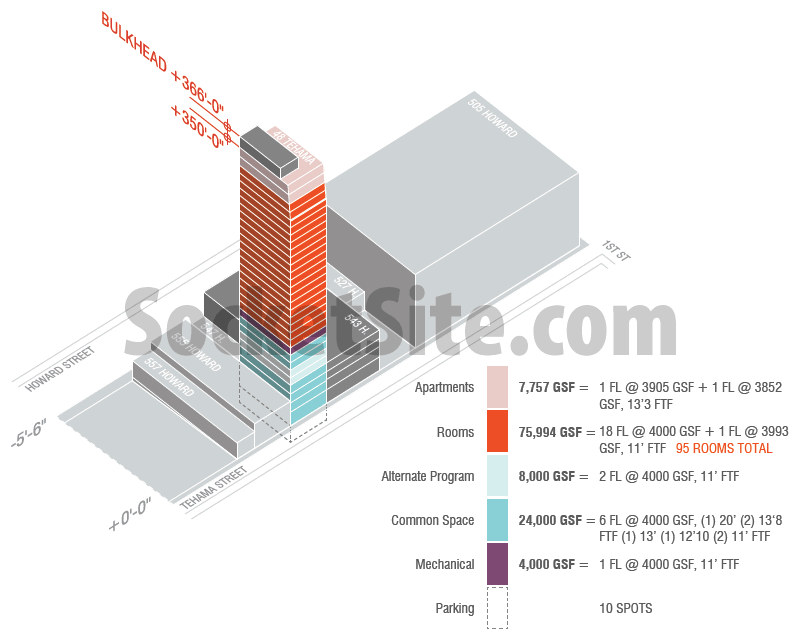 We'll keep you posted as the plans evolve, and our fingers crossed for something akin to the concept design for the site which BAR Architects had once sketched.