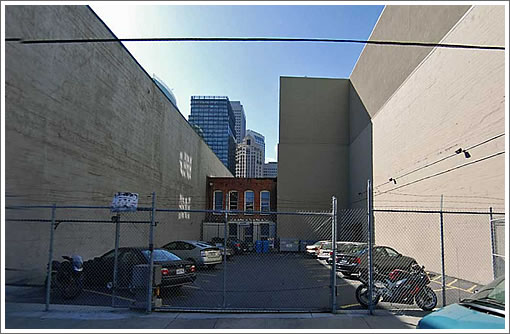 Ten years ago San Francisco's Planning Commission approved the construction of a new, 194-foot tall mixed-use building to rise at 48 Tehama, currently a 4,000 square foot surface area parking lot. As approved, the building would have contributed almost 50,000 square feet of office space, with seven off-street parking spaces below and three full-floor residential units of over 3,000 square feet above.
In 2005, an application was filed to ditch the commercial component of the development and build 63 residences instead. But in 2008 the application to secure a building permit for the modified project was withdrawn.
Having failed to secure building permits for either the original or modified project, on Thursday the Planning Commission will review a recommendation to revoke the approved allocation and right to build 49,300 square feet of office space at 48 Tehama as governed by the Office Development Annual Limit Program.