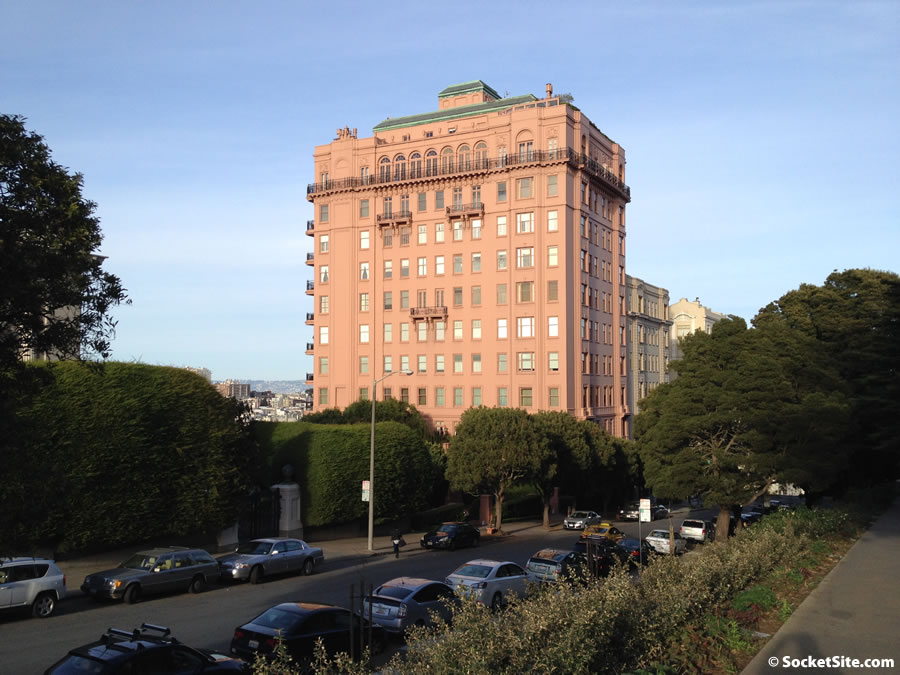 While still noting "coming soon" on Malin's San Francisco Properties site, 2006 Washington #4 has hit the MLS asking $8,500,000. As a plugged-in tipster adds, asking $12,500,000 with McGuire in March (and apparently $15,000,000 prior to that).
It's a full floor in the classic, and überexclusive, Conrad Alfred Meussdorffer designed Pacific Heights cooperative building.
[2006 Washington] was designed to take advantage of 100 feet of open space to the west by facing towards the Golden Gate and so looks down on the George Applegarth-designed Spreckels Mansion.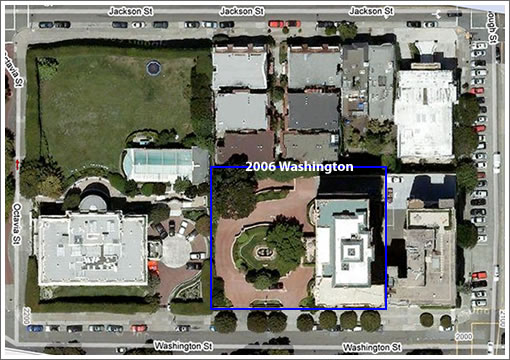 Each of the main floors is about 5500 square feet…Originally ten apartments, the 2200 square foot penthouse has been separated from the tenth floor to create an eleventh apartment.
Number four includes four bedrooms (plus one for the maid), five full bathrooms (plus two half's), and two terraces/parking spaces. We'll let you know when/if interior photos arrive.
UPDATE (8/27): Still no interior shots, but we now have the full floor plan.