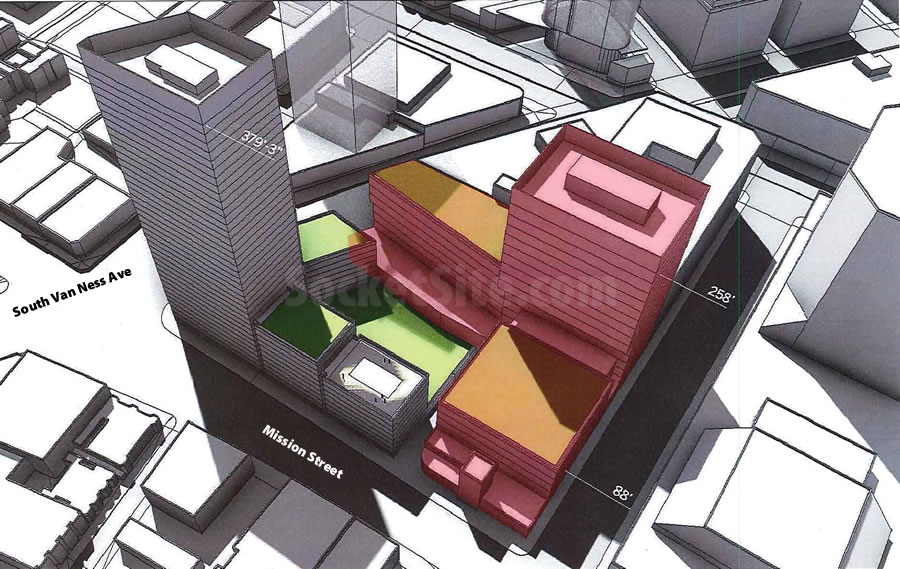 Currently zoned for development up to 320-feet in height, it was big news when Related California agreed to purchase Goodwill Industries' Mid-Market site at the intersection of Mission and South Van Ness Avenue.  And if Related gets its way, it's going to be even bigger news as the developer has drafted plans for a building to rise up to 400 feet on the corner and is positioning for an up-zoning of the site to accommodate the taller design.
If approved, the development on the west side of the project site would include 550 units of housing over 43,000 square feet of ground floor retail space and parking for around 230 cars in an underground garage.  The east side of the project site, as outlined in red above, is slated to be developed as office space for the City of San Francisco.
Local developer David Choo had been in contract to purchase the parcel in 2007, and then the market crashed.