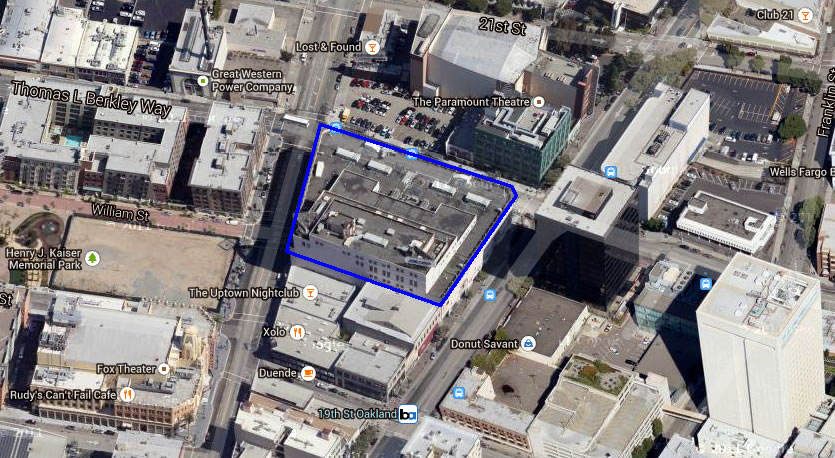 Without naming names, two "large technology companies" are reportedly in discussions to lease the entire Sears Building in Oakland's Uptown neighborhood which the department store vacated in September.
The 400,000-square-foot building, which was built for the H. C. Capwell Company in 1929 and fronts Broadway, Telegraph Avenue and 20th Street, was acquired by Lane Partners for $25 million earlier this year and is about to undergo a $40 million renovation and re-branding as "Uptown Station."
The renovation plan for the building, which includes a market hall for restaurants, ground floor space for retailers, and an underground parking garage, is slated to be finished in early 2017.  Sears had occupied the building since 1996.