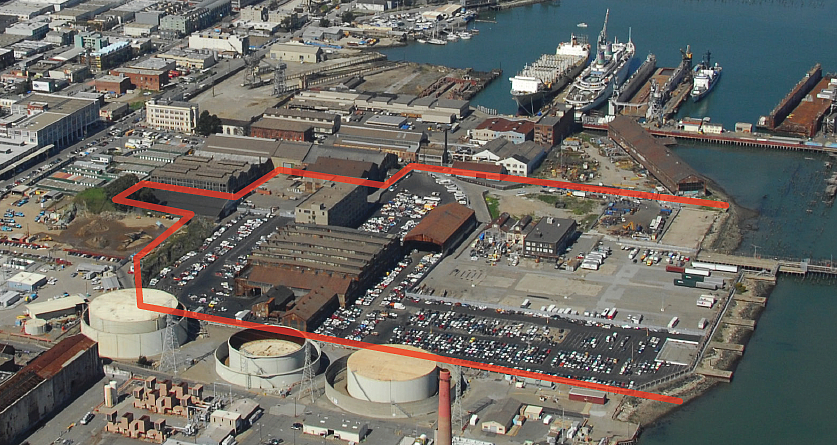 The proposed ballot measure to increase Pier 70's building height limits from 40 feet to 90 feet and help clear the way for Forest City's development of up to 1,000 new units of housing, two million square feet of commercial space, and 400,000 square feet of retail, cultural and maker uses has qualified for the November ballot.
Required by way of Proposition B, San Francisco's Waterfront Height Limit Right to Vote Act which the State is suing to invalidate, the Pier 70 Development Site Height Limit Increase initiative would permit Forest City to build up to nine stories high on the Port's Pier 70 site.
The development of Pier 70's Waterfront District is currently slated to begin in 2016 and would stretch until 2030. The redevelopment of Pier 70's Historic Core, a separate six acre project, is already underway.