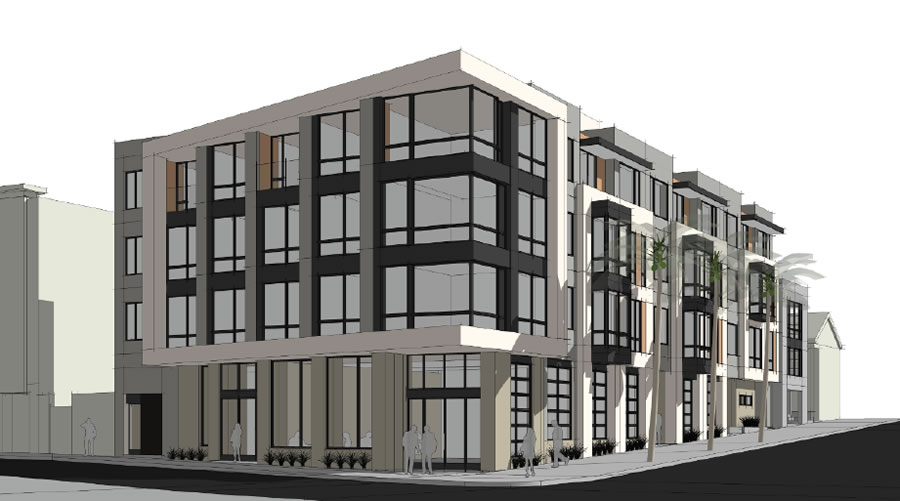 A 45-foot-tall building has been designed to rise on the corner of Ocean and Brighton Avenues, across the street from the Ocean Avenue Whole Foods Market.  And as proposed, the 270 Brighton Avenue development will produce 28 dwelling units over two ground-floor commercial spaces and a garage for 10 cars and 28 bikes.
In order to proceed, however, San Francisco's Zoning Administrator will need to approve a variance to allow the building to cover the entire lot with a large courtyard on the second floor acting as the project's required rear yard.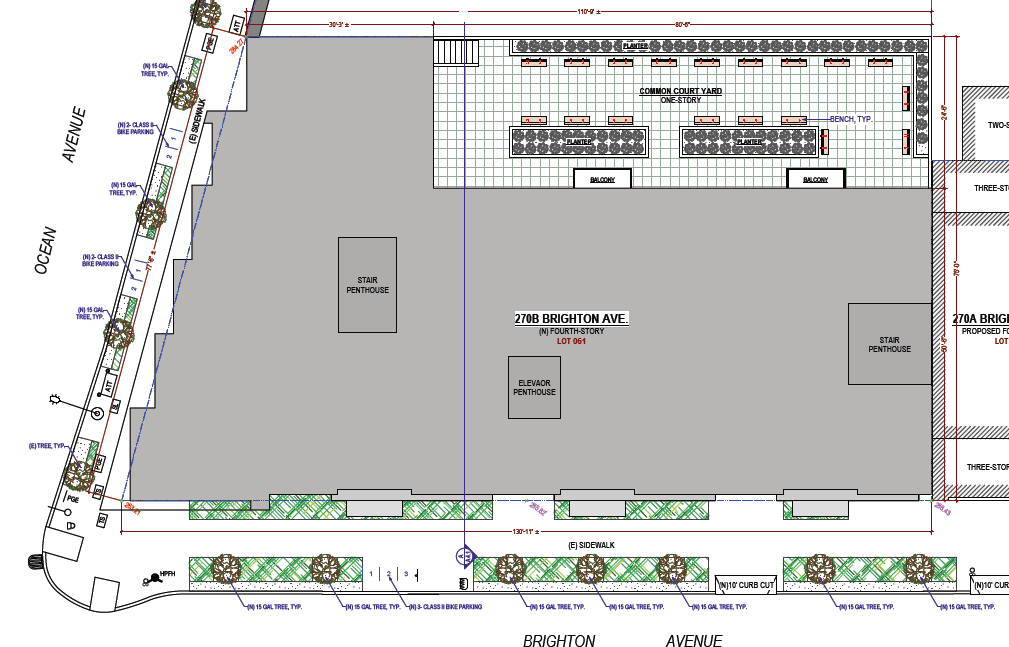 The hearing which could clear the way for the project to start infilling the lot will be held next Wednesday.