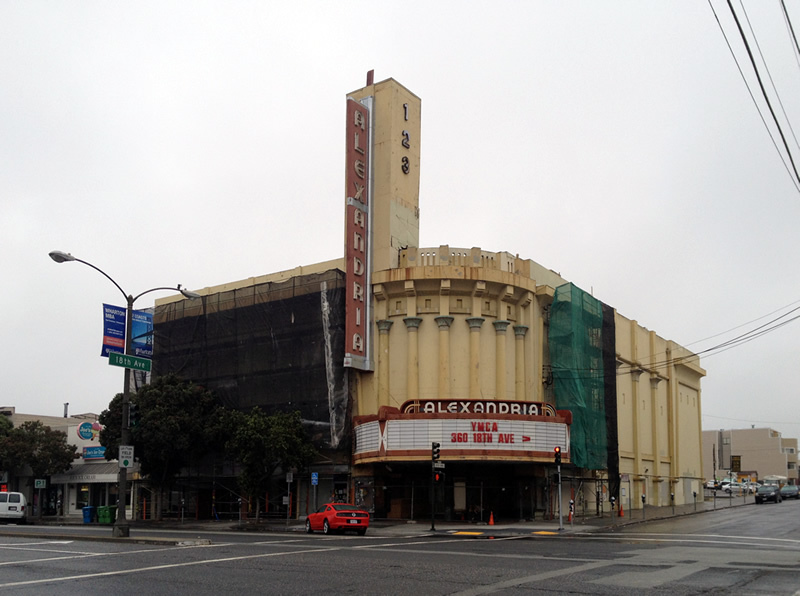 The dilapidated Alexandria Theater at 5400 Geary Boulevard which was approved for redevelopment over a year ago has been sold.  And according to Jessica Zhao, a representative for the new ownership group, the buyers are focused on getting the residential component of the development underway.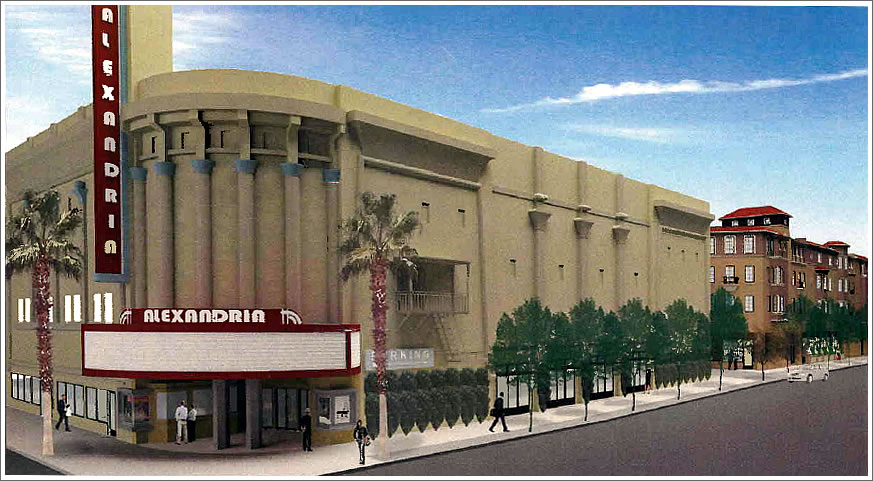 As plugged-in people know, the approved plans for the project called for the existing building to be converted into a single-screen theater with retail on the ground floor and a 7,000-square-foot restaurant on the second, while a "Spanish/Mediterranean" styled building with 37 condos was to rise on the theater's parking lot along 18th Avenue.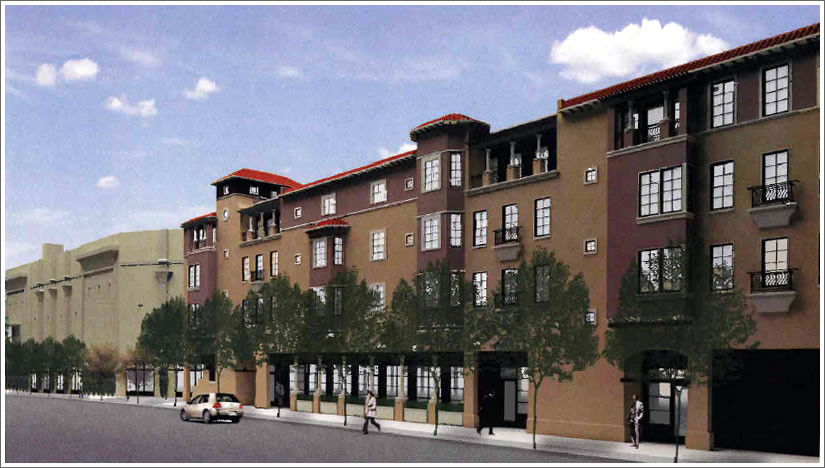 From the Richmond District Blog's report:
Zhao says they are "taking a hard look at what is practical" for the main building, which includes discussions with the San Francisco Neighborhood Theater Foundation (SFNTF) on the viability of having a small theater operate on the property. The SFNTF has helped save many neighborhood theaters in the city including our own Balboa Theater, the Clay Theater and Vogue Theater.

Zhao says that until that research is completed, nothing will be decided about how the commercial space will be used in the main building. When asked if the Alamo Drafthouse is still being considered as a partner, Zhao said that their first step is to consult with the SFNTF.

"We need to do more research to look at what will work best for this space," Zhao said. "We also don't want to have a bunch of empty storefronts there either."
Shuttered in 2004, by 2010 the theater had become "a haven for homeless" with a crumbling façade, a boarded-up box office, and a once-vibrant entrance riddled with flies and the stench of urine.
As part of the project as originally proposed and approved, the theater's marquee, blade, and art deco bode sign were to be restored along with the terrazzo flooring at the theater's entry and its marble clad ticket booth.