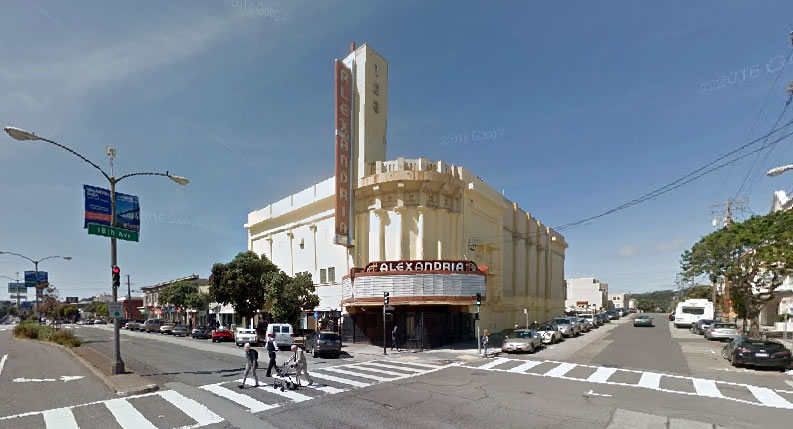 With the redevelopment of the former parking lot parcel behind the dilapidated Alexandria Theater at 5400 Geary Boulevard underway, new plans to completely redevelop the actual theater have been drawn. And as newly proposed by TimeSpace Real Estate, the first floor of the theater will be turned into a 15,000-square-foot Swim Center with two pools and a viewing area.
An expanded second level would become a 7,200-square-foot Learning Center with 12 classrooms.  And an all-new third level would become an open 8,200-square-foot business center, which Elevation Architects envisions "will be one of the most exciting new office spaces in San Francisco."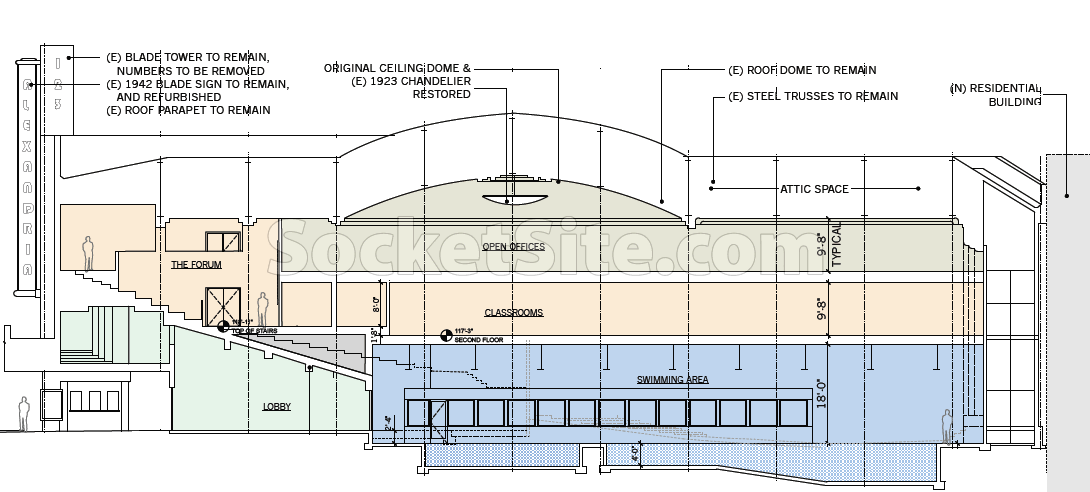 Shuttered in 2004, by 2010 the Alexandria had become "a haven for homeless" with a crumbling façade, a boarded-up box office and a once-vibrant entrance, which has since been gated, riddled with flies and the stench of urine.