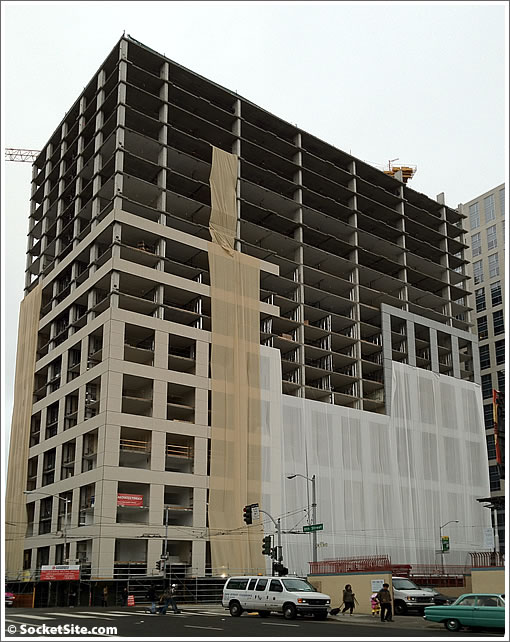 As originally designed, approved, and rendered, the 22-story second phase of Trinity Place rising at 1190 Mission Street was to feature a glass and aluminum curtain wall wrapping around its base on the corner of 8th Street with a precast concrete exterior above.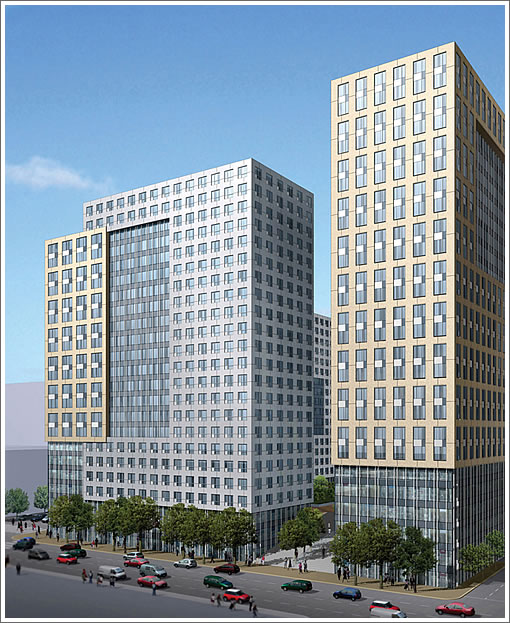 As a number of plugged-in readers have noticed, however, the design was quietly revised and the glass and aluminum curtain wall that was to grace the corner of 8th Street and the first few floors of the building appears to have been "value engineered" away.
The revised rendering for Phase Two of Trinity Place that we uncovered but hasn't been published by either Arquitectonica or the developer: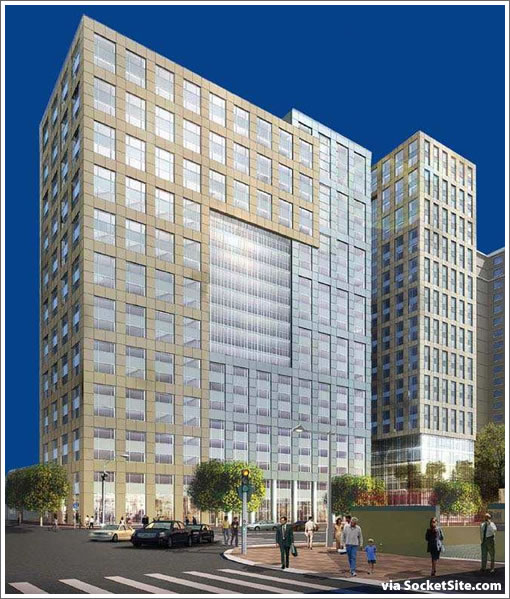 While the revised corner finish might seem like a minor detail, it calls into question whether or not the two "holes" along 8th Street have been value engineered away as well.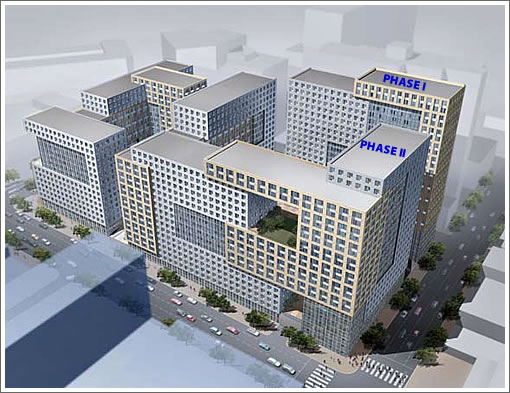 The construction along 8th doesn't appear to support Arquitectonica's holey design.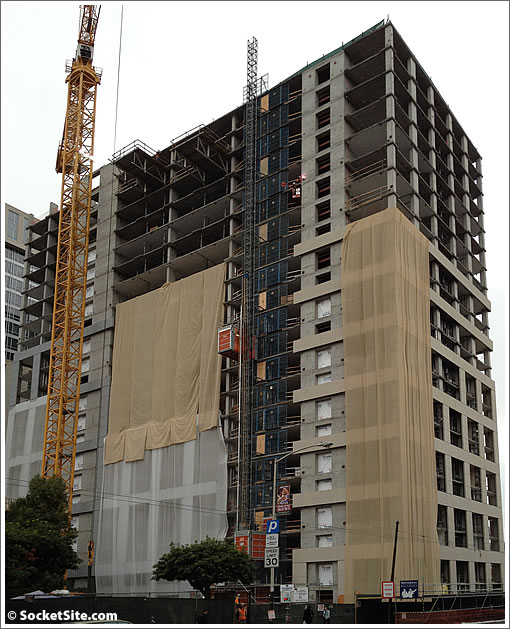 Regardless, the 418 residential units in Phase Two of Trinity Place, mostly one-bedrooms, are currently scheduled to be completed and ready for occupancy in the summer of 2013.
As always, we'll keep you posted and plugged-in.