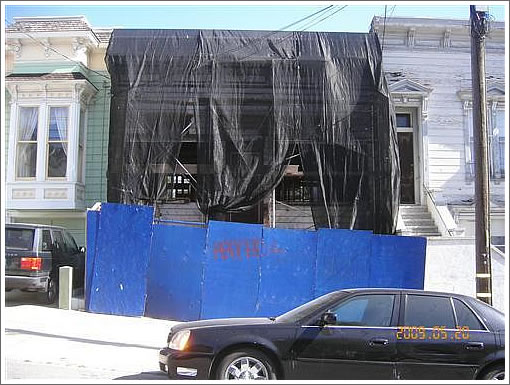 As we wrote about the gutted home at 324 Day Street back in 2009:
Purchased for $1,053,000 in 2007, the single-family [home at] 324 Day was subsequently gutted, foreclosed upon and returned to the market mid-renovation last month over in Noe.
Asking $760,000 ("Seller/lender anxious to sell, very motivated. Bring your best offer, don't worry about the listing price."), the sale of 324 Day closed escrow on 7/17/09 with a reported contract price of $675,000.
Yes, the price of "fixers" is falling.
Having subsequently been "fixed" and listed for $1,799,000 this past May, the fully rebuilt Noe Valley home was withdrawn from the MLS this past July only to be relisted anew for $1,495,000 in September at $677 per square foot, well below the going rate in the 'hood.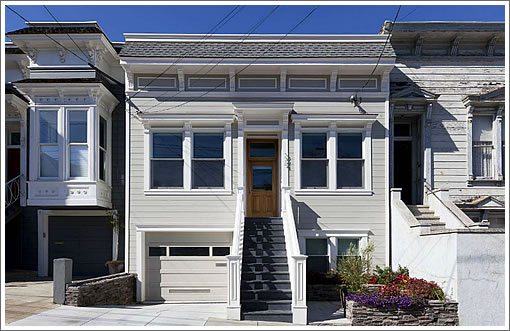 Last week, the sale of 324 Day Street closed escrow with a reported contract price of $1,650,000 ($747 per square foot). The sale will be recorded as $155,000 "over asking" versus $149,000 under its original list price according to industry stats and reports.
And yes, the now 2,209 square foot property just sold for a million dollars more than in 2009! Never mind that back in 2009 it was a gutted 1,345 square foot shell.