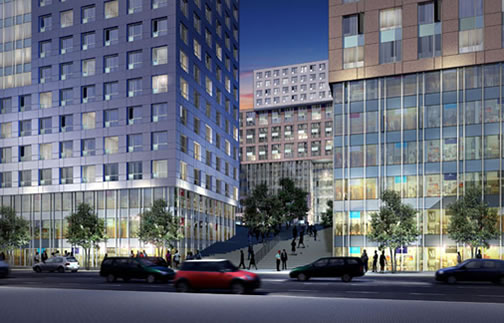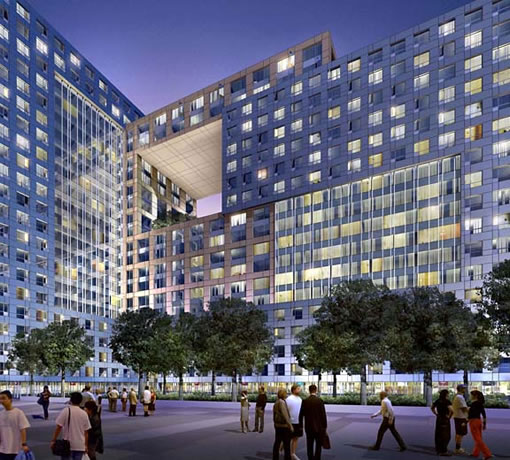 San Francisco's Trinity Plaza project has been approved by the Board of Supervisors. And now it's in the hands of our Mayor Newsom to add his signature and final approval (he has until April 28th to either approve or veto the project).
According to BeyondChron, and as a tipster notes, upon final approval of the project, Trinity Properties "will have 15 months to commence construction, and 42 months after that the first tower must be certified for occupancy." But according to a Trinity Properties employee, the "application for site permits have already been submitted…plans will be submitted to various City departments at the same time rather than in staggered succession…[and they're targeting] the start of construction after this coming winter with a completion 24 months later."
UPDATE (4/23): A plugged-in reader uncovers a couple of more contextual (but perhaps less glamorous) renderings of the proposed Trinity Plaza on the SkyscraperPage Forum.