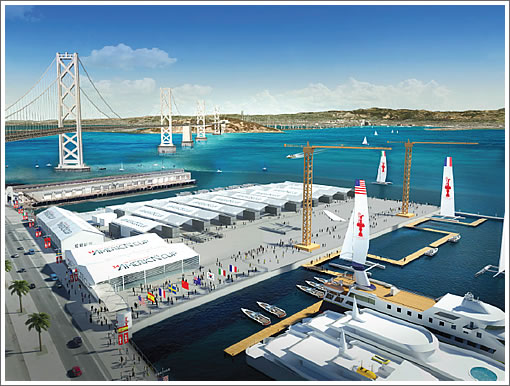 San Francisco's Board of Supervisors unanimously approved a scaled-down development and host agreement for the 34th America's Cup in San Francisco with warm-up races, the World Series, scheduled to begin next month in Italy and hit San Francisco on August 21.
While Piers 30-32 are back to being pit row, the long-term development rights will remain with the Port of San Francisco as will the $8 million tab to ready the piers for team use.  And while the public's "America's Cup Village" will remain at Piers 27/29, once again, development rights for Pier 29 will remain with the Port as will the cost of improvements.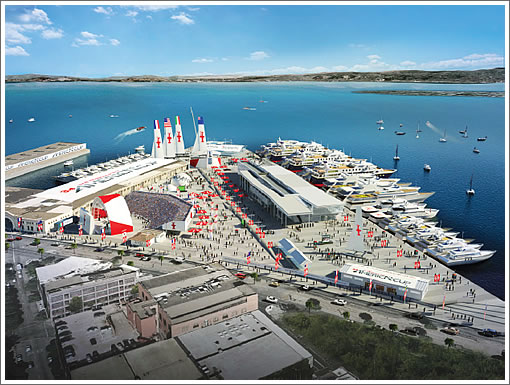 We're still waiting for a reaction from "Waterfront Watch," the group which filed a lawsuit in an attempt to block, or at least delay, any race related development, but we expect they'll be okay with the watered-down agreement.