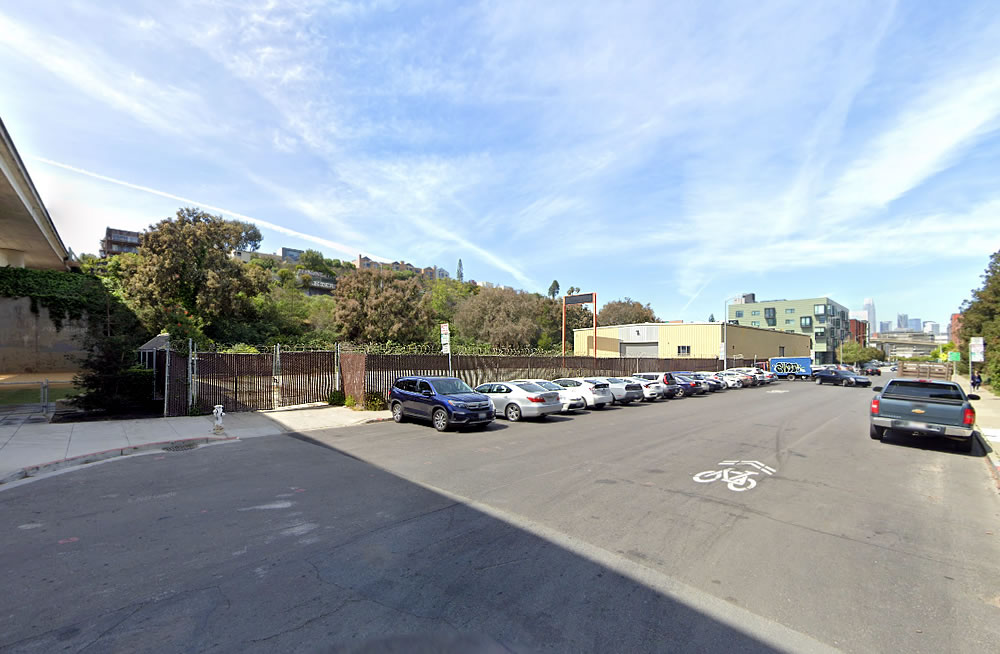 Plans to raze the old Cresco equipment rental warehouse and equipment yard at 700 Indiana Street, between the Avalon Dogpatch dog park and the Dogpatch Arts Plaza, across from Esprit Park, are in the works. And as proposed, a three-story building would rise up to 49 feet in height across the site.
As designed by MBH Architects for MBC Biolabs, the development would yield around 71,000 square feet of non-life science lab space, with an expansive roof deck atop the southern, two-story component of the development and a basement garage for 59 cars.
And yes, while the site is technically zoned for development up to 58 feet in height and would allow for a residential development, including group housing or a homeless shelter, that's not what's on the boards. We'll keep you posted and plugged-in.