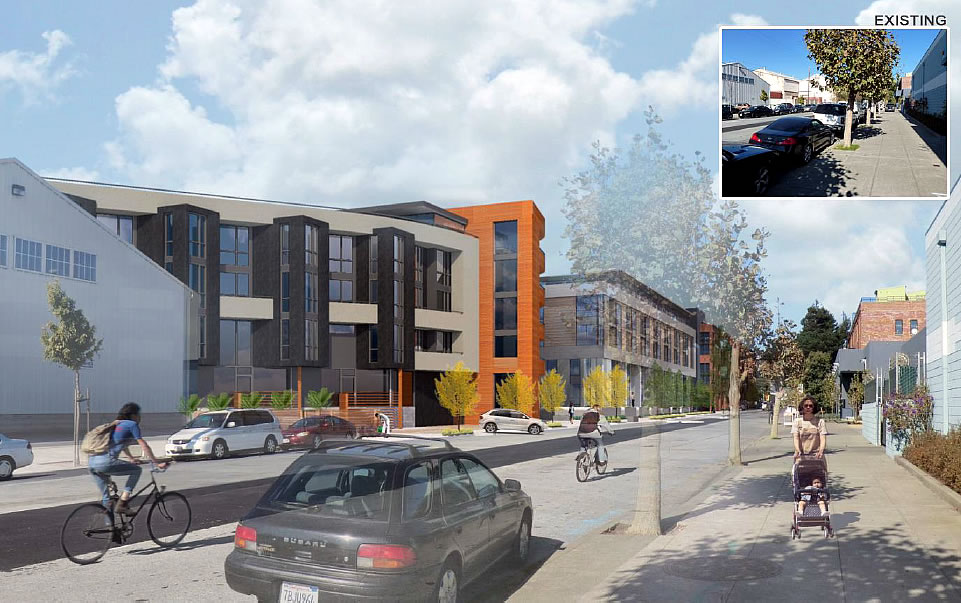 Having adopted an "Intent to Approve" AvalonBay's plans for a 326-unit apartment building to rise up to 58 feet in height at 800 Indiana Street last month, San Francisco's Planning Commission is slated to act upon its intent and formally approve the development this week, albeit with a new condition.
Bounded by 22nd Street to the south, 20th Street to the north, Indiana Street to the east, and Interstate 280 to the west, the proposed development of the 2.5-acre Dogpatch parcel upon which a warehouse for the San Francisco Opera currently stands includes three distinct five-story buildings with four private courtyards and three publicly-accessible plazas.
And as a condition of the Commission's approval for the project, AvalonBay will be required to work with San Francisco's Planning Department to refine the design of development's west façade which fronts the Interstate, "to be more expressive of the building's organization and layout."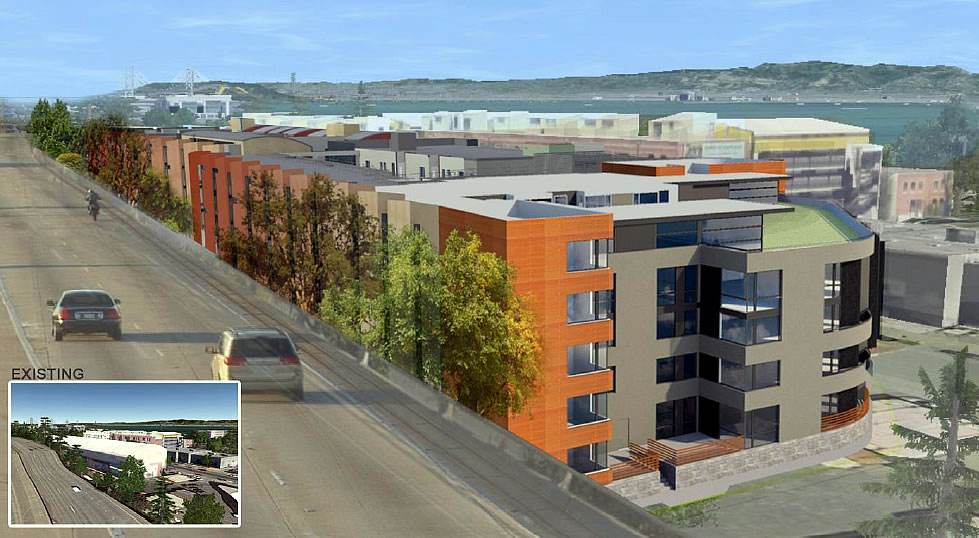 Prior to the new condition being added, construction on the $92 million 800 Indiana Street project was expected to commence this June and finish in the fall of 2017.  No word on whether or not the development's refinement is expected to result in any delay.