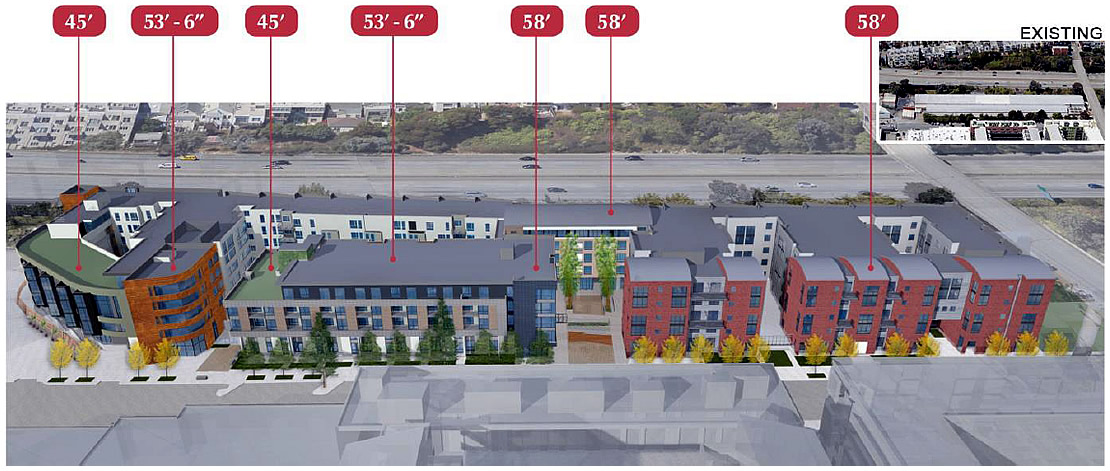 AvalonBay is pushing forward with the proposed development of up to 338 apartments in Dogpatch, across the street from Esprit Park.
The 800 Indiana Street project would rise up to 58 feet in height across the 2.5-acre parcel upon which the San Francisco Opera's set warehouse currently stands, surrounded by 22nd Street to the south, 20th Street to the north, Indiana Street to the east, and Interstate 280 to the west.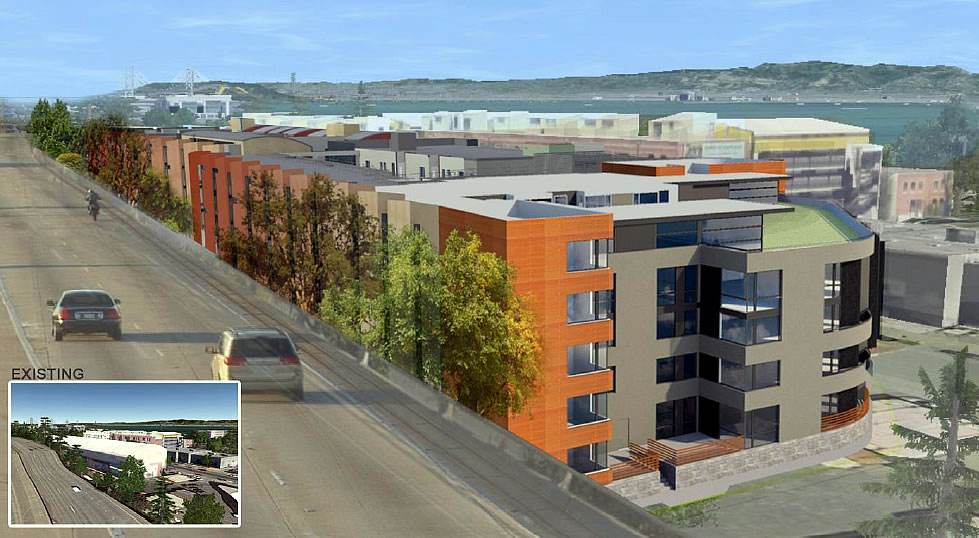 The latest designs for the development calls for three distinct five-story buildings, three publicly-accessible plazas, four private courtyards and 4,400 square feet of rooftop deck space. Up to 230 parking spaces would be provided within a subterranean parking garage, accessible from Indiana Street, along with space for at least 177 bikes.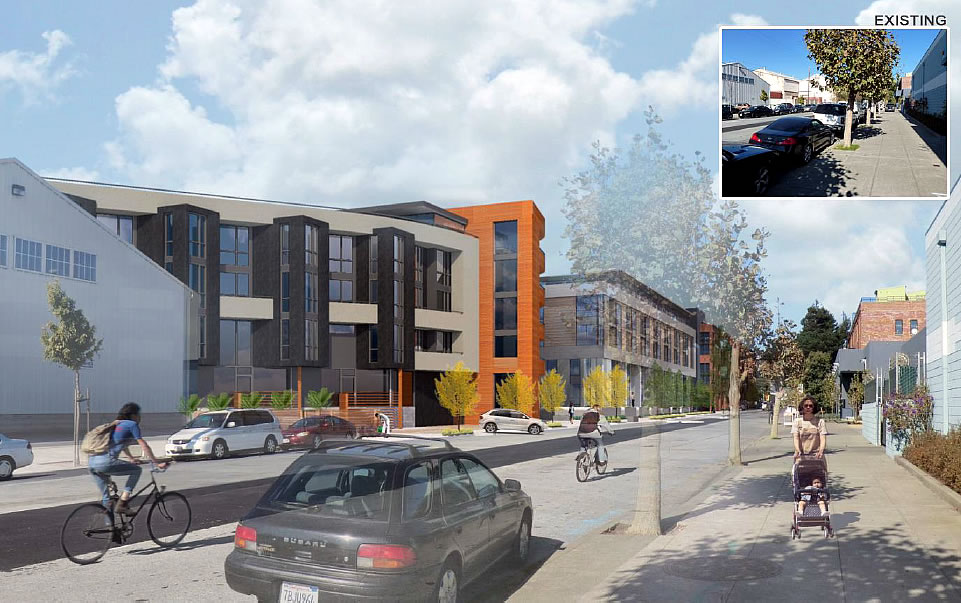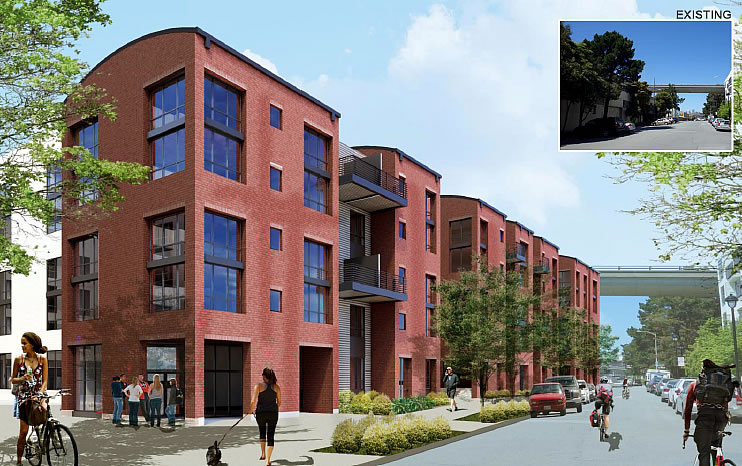 And in addition to a whole host of proposed streetscape improvements along Indiana, there's the potential for a new public dog park along 20th Street and a dog wash for residents as well.  Click any image to enlarge.