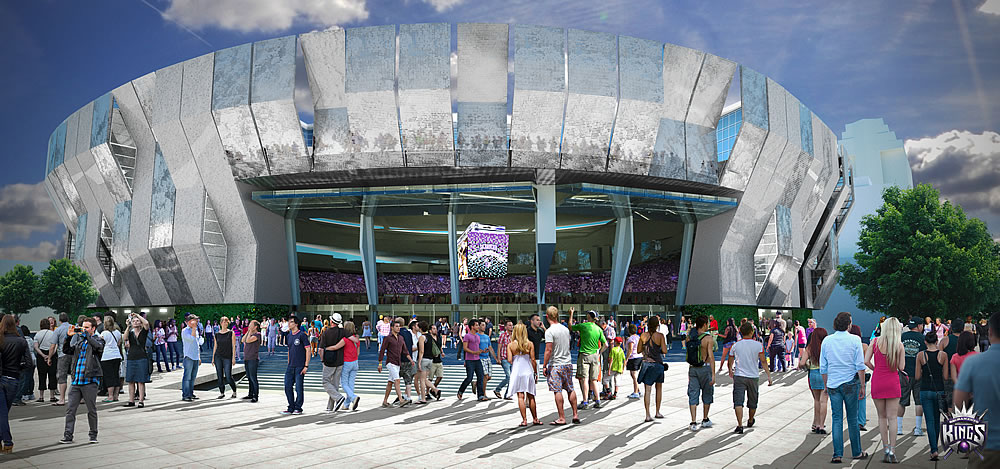 Partnering with San Francisco-based JMA Ventures, the Sacramento Kings have received the blessing of Sacramento's City Council to start construction on a 1.5-million-square-foot re-development of Sacramento Downtown Plaza, a 14-acre parcel in the heart of Sacramento's downtown.
The development will include 350,000 square feet of retail, 475,000 square feet of office, a 250 room hotel, 550 residential units, and the new arena as rendered above for the Kings.
JMA purchased Downtown Plaza for $22 million in 2012; the Kings purchased the site from JMA for an undisclosed amount (but having borrowed $35 million for the deal) in January of this year; and the new arena is scheduled to be open by September 2016.
Meanwhile, the Golden State Warriors are back to the drawing board for their new San Francisco arena site in Mission Bay and are shooting for their arena opening in 2018, at the earliest. San Francisco's Mayor Ed Lee had announced his "legacy" plans for building an arena for the Warriors upon San Francisco's Piers 30-32 in time for the 2017-2018 season back in 2012.