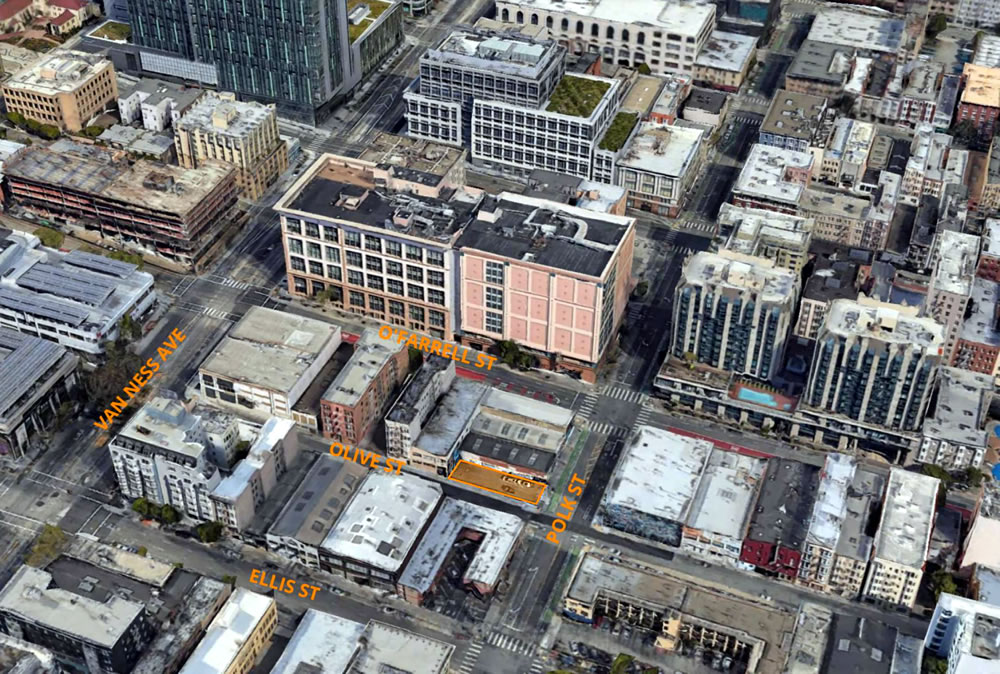 Speaking of small lots and big plans, having been stymied by the rules and allowances for either a State or local (HOME-SF) density bonus, the team behind the proposed 13-story building to rise up to 130 feet in height on the northwest corner of Polk and Olive, across from the Mitchell Brothers O'Farrell Theater site, is now attempting a technical pivot.
As newly rendered by Ankrom Mosian Architects, the 13-story project as proposed would still rise up to 129 feet height, but with "40 bedrooms" of "group housing" inside, which is two (2) fewer bedrooms than technically allowed, with a group kitchen and dining area on the second floor and a 748-square-foot ground floor retail space on the corner.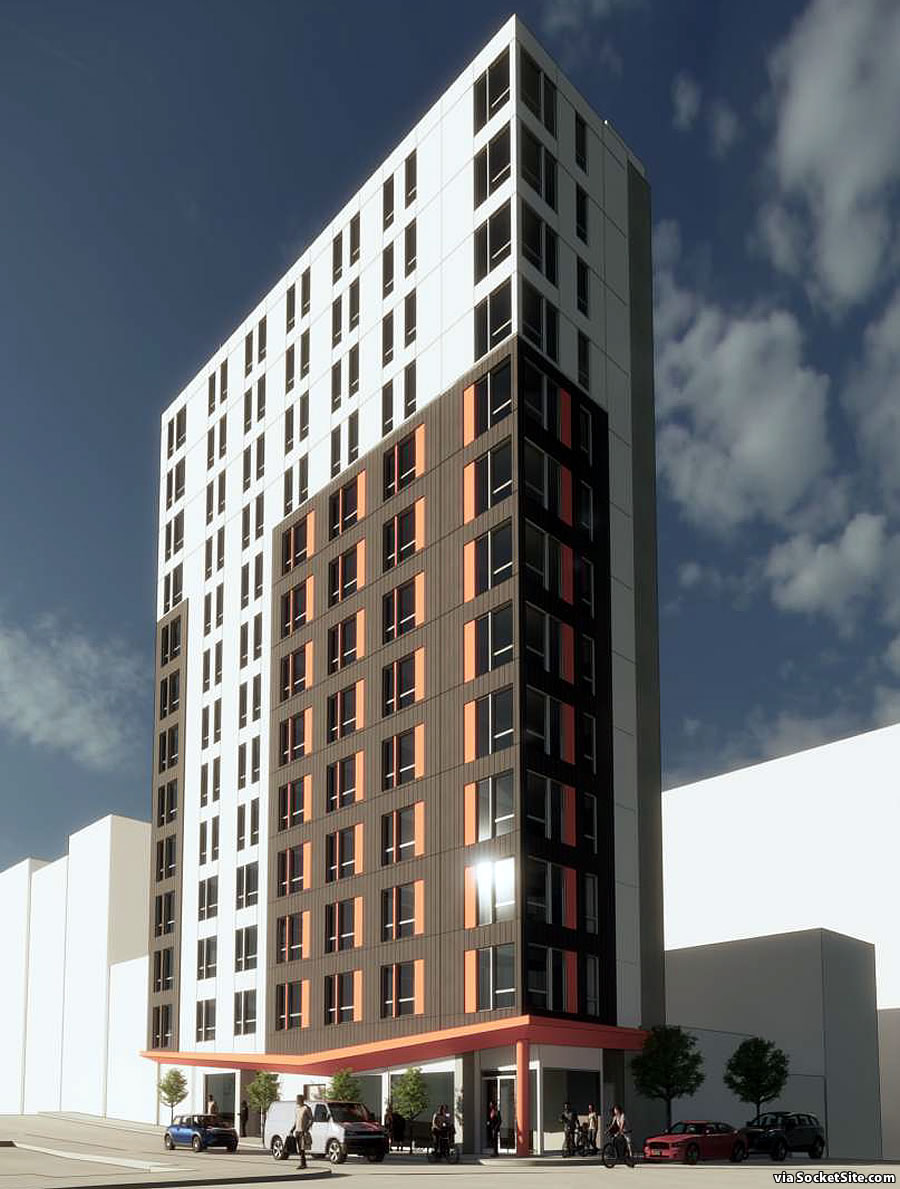 But the "40 bedrooms" as proposed are actually 80 units as designed, each with a bed, bathroom and kitchenette.

The proposed approach appears to be based on a misinterpretation of San Francisco's Planning Code Section 208.b, which states: "[If] the actual number of beds [in a Group Housing project] exceeds an average of two beds for each Bedroom, each two beds shall be considered equivalent to one Bedroom," with "each two beds shall be considered equivalent to one Bedroom" quoted in the project team's calculations to yield the "40 Bedrooms" (80 beds/2) as proposed. We'll keep you posted and plugged-in.