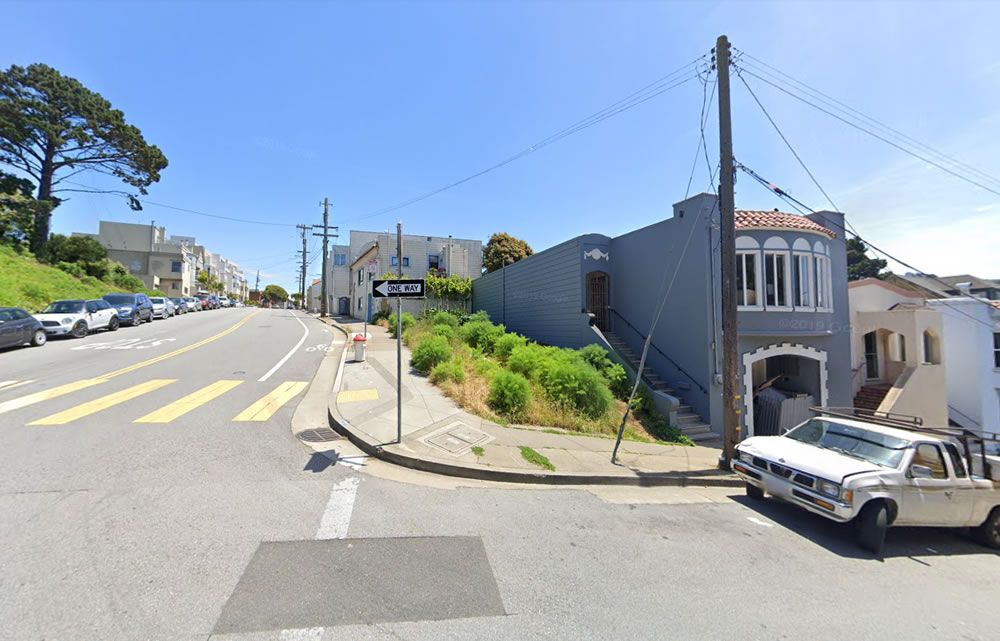 Purchased from the City and County of San Francisco in a surplus property sale for $232,000 in 2006, plans to build a two-story, two-unit building on the little 880-square-foot lot on the southeast corner of Bosworth and Lyell, on the border of Bernal Heights and Glen Park, were soon drafted.
While the parcel was successfully rezoned from P (Public) to RH-2 (Residential, Two-Family) in 2008, and variances from having to provide a required rear yard, front setback and off-street parking were secured, the plans for the project were subsequently cancelled. And even bigger plans for the parcel are now in the works.
A re-rezoning of the (significantly) substandard lot is now being sought, which includes the establishment of an 880-square-foot "Special Use District," with the intent of building a 4-story, 6-unit building on the little parcel. We'll definitely keep you posted and plugged-in.