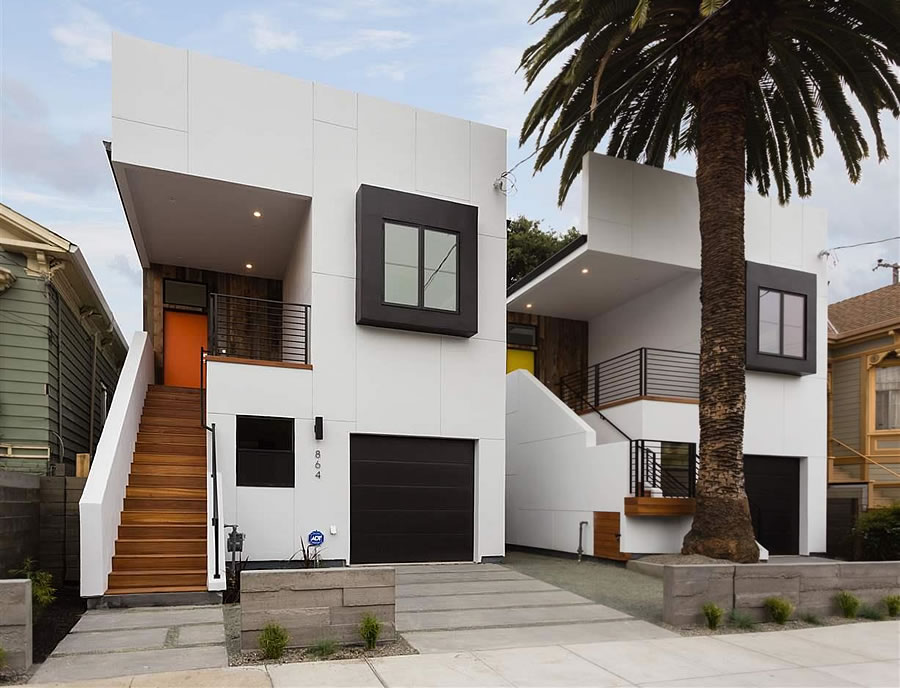 Designed by Baran Studio Architecture and listed for "$849,000" in June of 2016, despite its nearly identical sister home with a yellow door having sold for $1.025 million the month prior, the sale of the modern West Oakland infill home at 864 Wood Street closed escrow with a contract price of $1.125 million that August, which was officially "33 percent over asking!" according to all industry stats and aggregate market reports.
The three-bedroom, three-bathroom home, which is located near West Oakland BART and offers "a straight shot down 7th Street to the Crucible, Orbit coffee and downtown Oakland," measures nearly 2,300 square feet, with modern finishes, a "multitude of windows," two private outdoor spaces and a large one-car garage.
And while the Bay Area Index for single-family home values is up 42 percent since August of 2016, 864 Wood Street has just returned to the market listed for "$899,000," a sale at which would represent a 20 percent drop in value over the same period of time on an apples-to-apples basis while a sale at $1.125 million, the price at which it was purchased five years ago, would count as being "25 percent over asking!"
If you think you know the market for modern single-family homes in West Oakland, now's the time to tell.