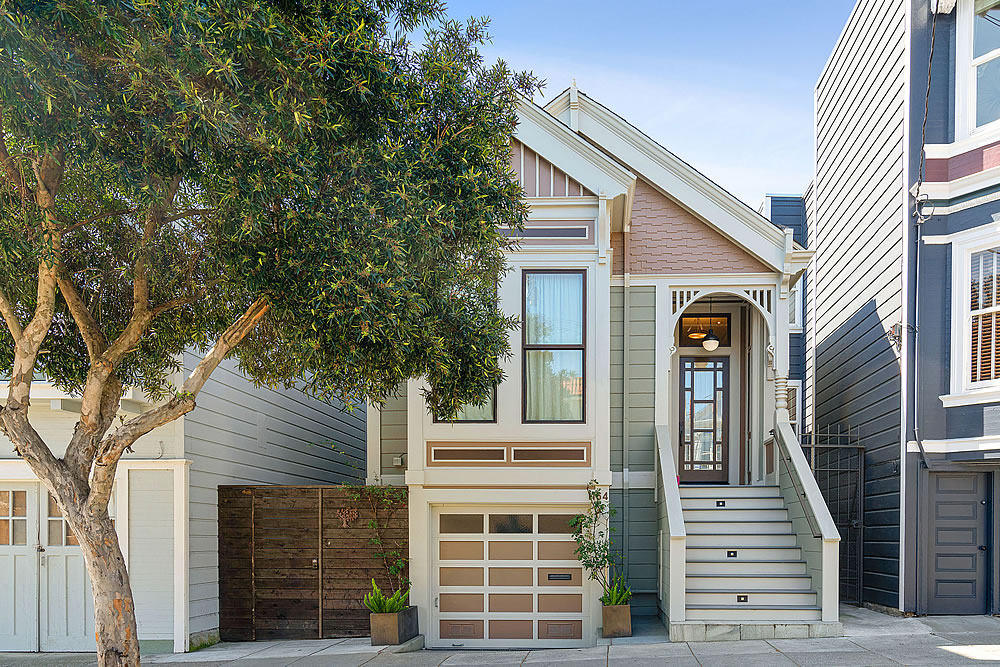 Having been foreclosed upon, flipped and then completely remodeled to yield a nearly 3,000-square-foot Noe Valley home, with a "dramatic open floor plan," four en-suite bedrooms and a two-car garage, 1164 Church Street sold for $2.45 million in October of 2013, as we outlined at the time.
Since further remodeled to add a fifth bedroom, the single-family home returned to the market in March of last year priced at $3.495 million, a sale at which would have represented total appreciation of 42.7 percent, or roughly 5.7 percent per year, since the fourth quarter of 2013.
And having been reduced to $3.145 million last July and then relisted new for $2.95 million last month, the re-sale of 1164 Church Street has now closed escrow with an "at asking" contract price of $2.95 million and only "29 days on the market" according to all industry stats, representing net appreciation of just 20.4 percent, or roughly 2.5 percent per year, for the remodeled single-family home since the third quarter of 2013, not accounting for the cost of adding the fifth bedroom.
The index for Bay Area ("San Francisco") home values is up 66.2 percent over the same period of time.