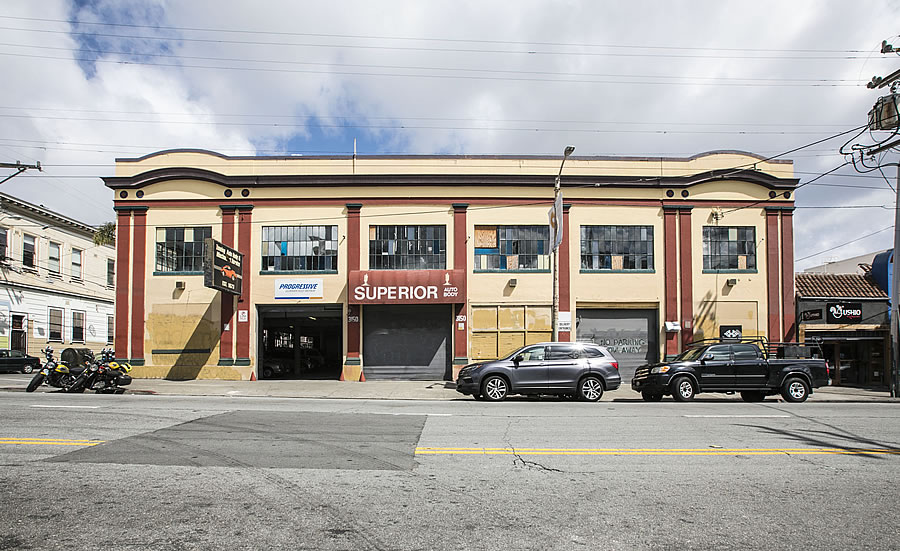 The muted plans to refurbish the shell of the Mission District garage at 3140-3150 16th Street and convert the historic structure into four "Design Professional" spaces, a designation which would exclude any restaurant, retail or residential uses, have been put on hold.  And the building is now back on the market without any plans for the site having been approved.
Purchased for a record-setting $8.7 million back in 2013, Mx3 Ventures was planning to build condos on the site, plans which were first downsized and then abandoned.  Plans to convert the building into a 20,000-square-foot restaurant and event space were subsequently abandoned as well.
And with plans to offload the property to a private elementary school having fallen through, and no buyers when the property was then listed with an $11 million price tag early last year, the property has been listed anew without a designated list price and remains available for lease as well.
We'll keep you posted and plugged-in.