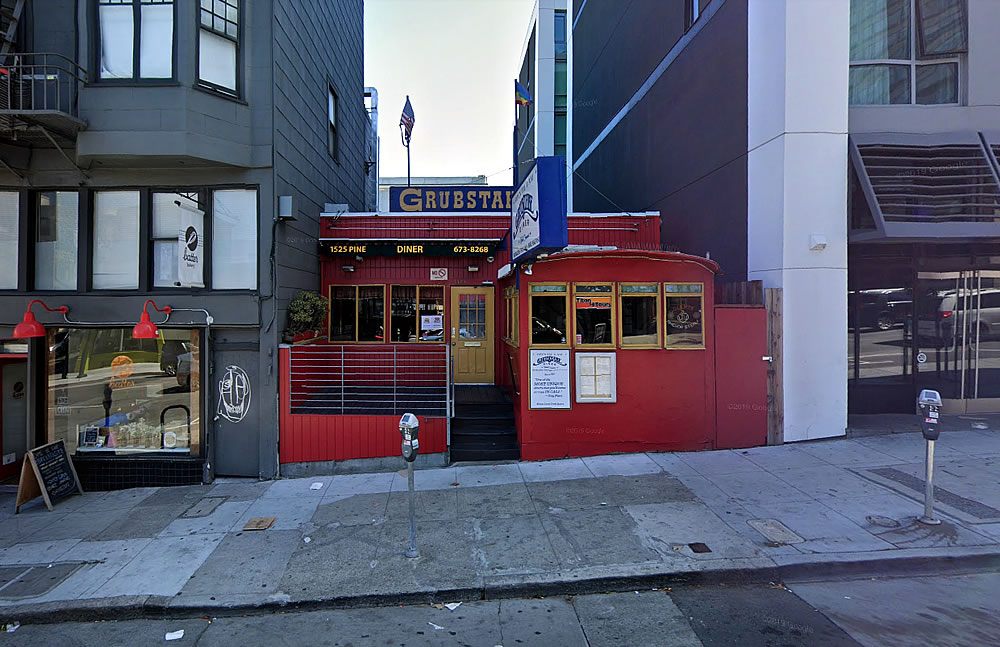 As we first reported back in 2015:
Prior to closing escrow on his purchase of the iconic Grubstake restaurant at 1525 Pine Street, buyer Nicholas Pigott quietly engaged D-Scheme Studio to draft plans for razing the restaurant and constructing a slender seven-story building on the Polk Gulch site, with 28 small residential units averaging around 400 square feet apiece and 2,000 square feet of retail space fronting Pine.

In a Chronicle article about the pending sale…in which the retiring sellers implied having accepted Pigott's offer in order to avoid selling to a known developer who would raze the Grubstake and build condos, Pigott was quoted as planning to take over the restaurant and "run it as is," and that "nothing is going to change."

Pigott has since authorized D-Scheme Studio to act as his agent in order to obtain the necessary permits to pursue the development as outlined above and the required applications have started working their way through Planning.
As we subsequently revealed in late 2019, a revised set of plans an 8-story building to rise up to 83 feet in height on the site, with 21 apartments over an all-new restaurant space incorporating the existing restaurant's lunch wagon facade, windows and interior elements, a space into which Grubstake is "envisioned" to return, were then drafted by Kerman Morris Architects and formally submitted to Planning, along with a request for demolition permits.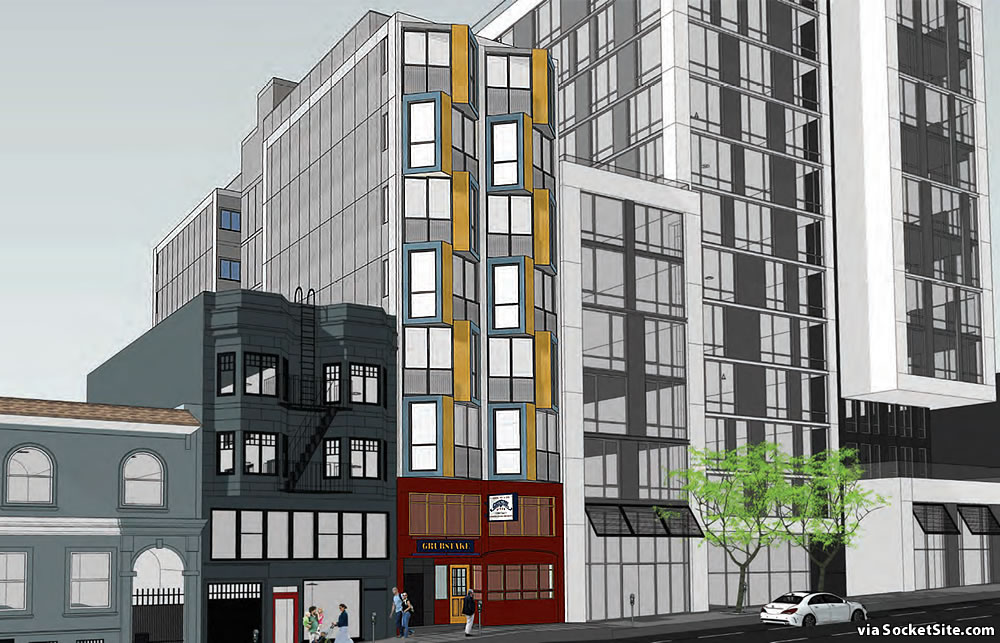 And while the Grubstake diner has been identified as a potential Historic Resource, with the development team having agreed to develop and implement "an interpretive program" that focuses on the history of the site, with the primary goal of educating "visitors and future residents about the property's historical themes, associations, and lost contributing features within broader historical, social, and physical landscape contexts," the proposed project has just received a key environmental clearance to proceed.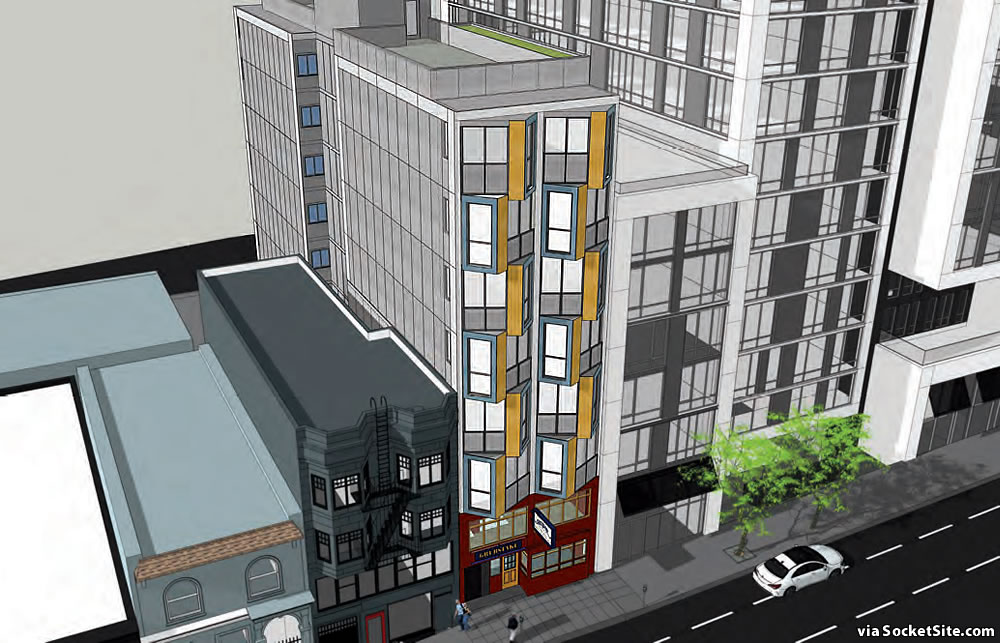 All that being said, building permits for the project have yet to be processed, much less secured. We'll keep you posted and plugged-in.