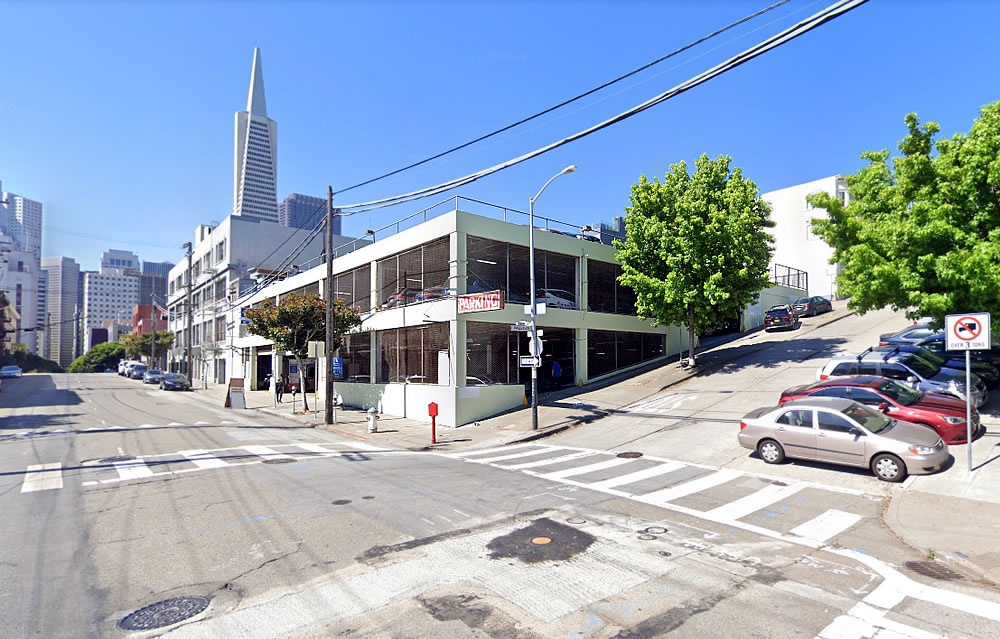 Plans to the redevelop the parking garage parcel at 955 Sansome Street, at the intersection of Vallejo, are being drawn. And as envisioned, a seven-story building with an additional "mezzanine" level would rise up to 84 feet in height on the lower Telegraph Hill site, with 24 market-rate condos over three floors (44,100 square feet) of office space and a garage for 46 cars with its entrance on Vallejo.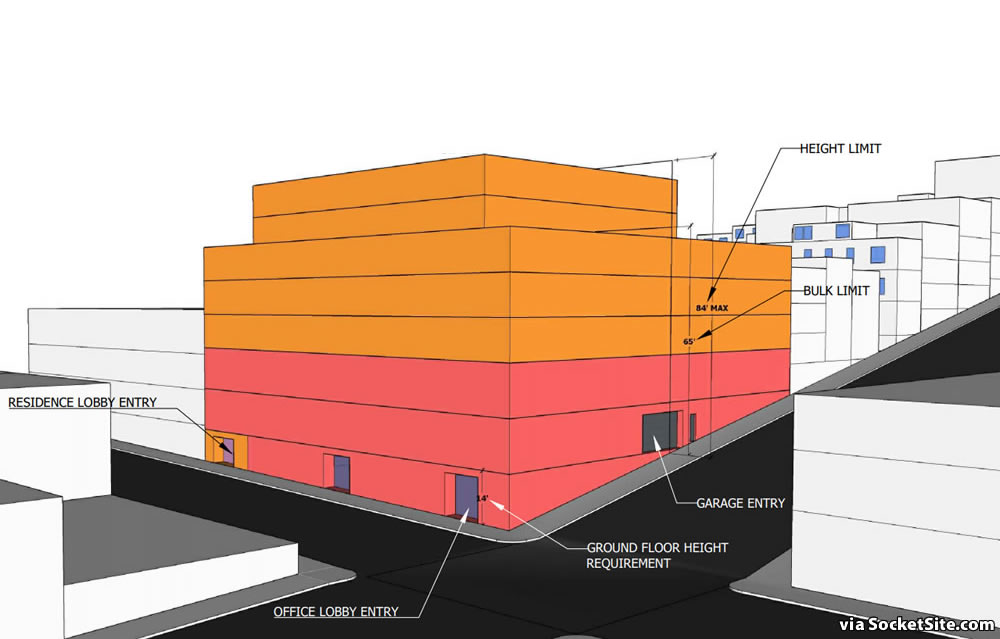 The garage would provide one parking space per residence and 22 parking spaces for the office tenants. And the top two levels of the building, the seventh floor and mezzanine, would be stepped back 20 feet from the streets in order to meet the existing bulk limits for the site above the 65 foot mark and avoid the need to secure a variance.
We'll keep you posted and plugged-in.