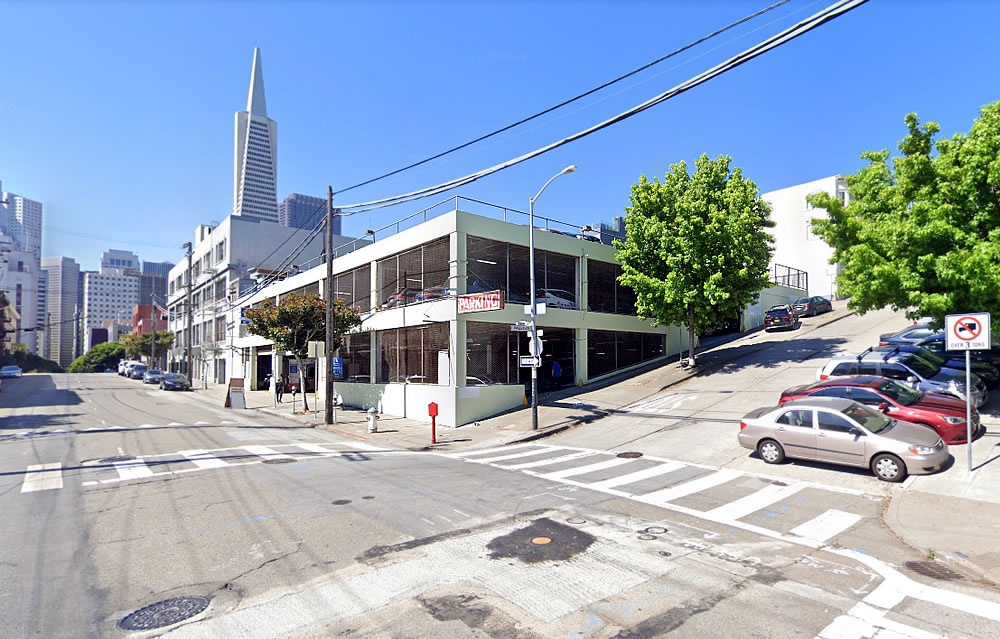 As we revealed last month, plans to the redevelop the parking garage parcel at 955 Sansome Street, at the intersection of Vallejo, have been drawn. And as envisioned, a seven-story building with an additional "mezzanine" level would rise up to 84 feet in height on the lower Telegraph Hill site, with 24 market-rate condos over three floors (44,100 square feet) of office space and a garage for 46 cars with its entrance on Vallejo.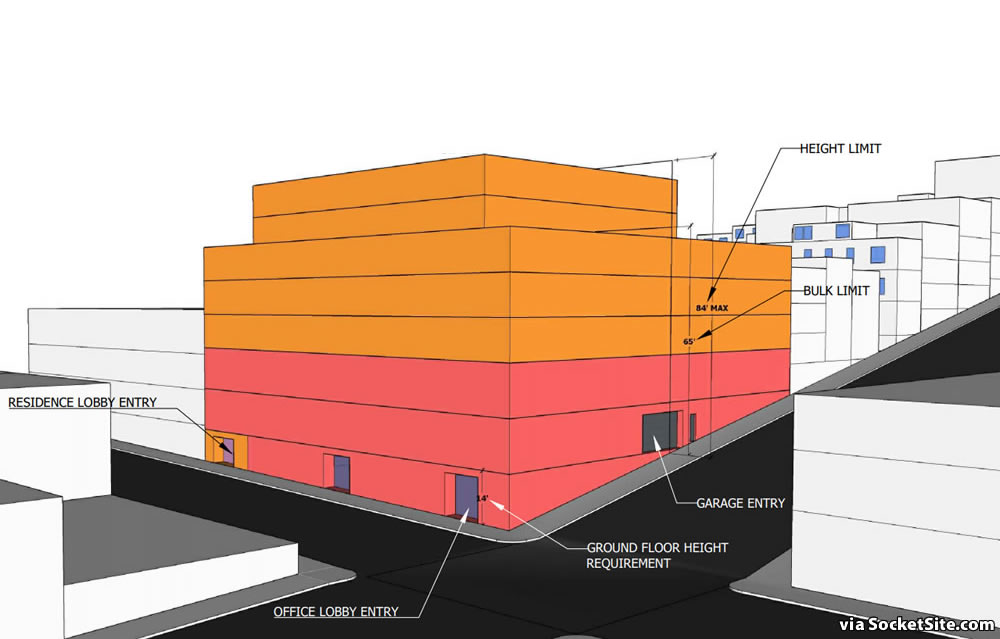 And while Planning's preliminary review of the draft plans didn't raise any major red flags, but did solicit a request to reduce the number of proposed parking spaces in the building's garage, the Planning Department has received "multiple inquiries from individuals within the immediate neighborhood as well as community groups" which have raised "questions and concerns" as to the proposed development's "height, impacts to light and air on adjacent sites, and the [proposed] office use," along with the aforementioned number of proposed parking spaces.
In addition, while the proposed development wouldn't cast any shadows on any publicly accessible open space(s), it would cast shadow on the John Yehall Chin Elementary School property. And while the school doesn't currently participate in the Shared Schoolyard Program, a shadow analysis for the proposed development could be required, and raise a potential barrier to development, if the school's schoolyard status should change prior to the project being approved.
We'll keep you posted and plugged-in.