Having skirted foreclosure by way of a bankruptcy filing two years ago, at which point the building was on the market as a high-end development site with an $8.9 million price tag, the former Green Street Auto Body garage at 1776 Green Street ended up selling for $5.75 million last year.
Since then, plans to add two stories to the 105-year-old garage, which has formally been identified as a historic resource, restore its original façade, and convert the building into a residential use have been drawn, as newly rendered by Sutro Architects below.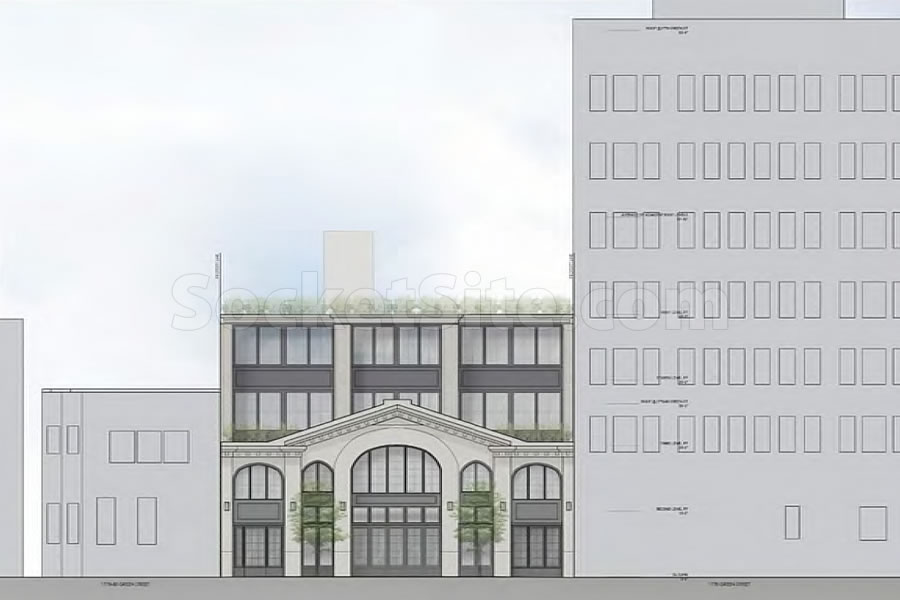 The proposed redevelopment would yield five (5) three-bedroom residential units over a 10-car basement garage, with a common roof deck, 2,265 square feet of private balconies and terraces, and a 1,017-square-foot "storage space" behind the building's restored pilasters and central arch (which were removed to allow for a wider garage opening circa 1933) fronting Green Street.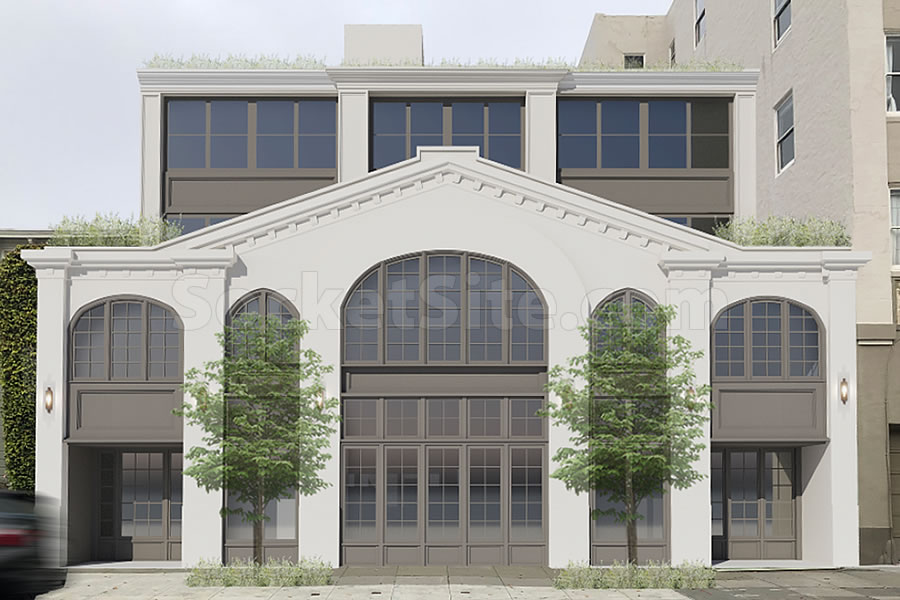 Assuming the required Conditional Use Authorization for the project is approved as proposed, which would max out the allowable density for the development as zoned, and the project is successfully completed, the development team is then planning to convert the aforementioned "storage space" into an accessory dwelling unit (ADU), an addition which can't be approved (or shown on the plans) until the building has been legally converted to a residential use.
And while the development has been opposed by a couple of neighbors concerned about "the loss of light and privacy on adjacent properties as a result of the proposed increase in building height," the Planning Department is recommending the project be approved by San Francisco's Planning Commission next week.