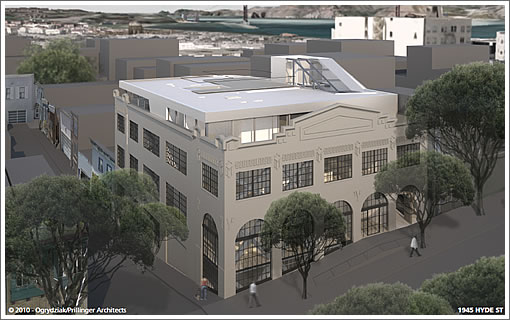 The hearing and debate over the proposed redevelopment of the two-story garage at 1945 Hyde Street continues on Thursday with the Planning Department recommending the Planning Commission reject the opposition and approve the project as proposed.
Specifically, the project includes the following alterations: Conversion of the ground floor front to commercial use; the second floor, and rear portion of the ground floor to residential condominiums; insertion of a pedestrian entrance to the residential spaces in the northern arch on Hyde Street; infill of the remaining arches with compatible glazing and a retail entrance; conversion of the blind arch in the first Russell Street bay to a window; conversion of one of the ground floor windows on Russell Street to a vehicular entrance; addition of a penthouse structure set back 12+ feet from the Hyde Street elevation and within the Russell Street parapet; replacement of non‐repairable windows with visually identical units.
As proposed the project will still yield 7 new housing units over ground floor commercial, but the number of proposed parking spaces has been upped from 14 to 17, all unbundled from the dwelling units and with one space proposed for car share.
As the garage currently appears: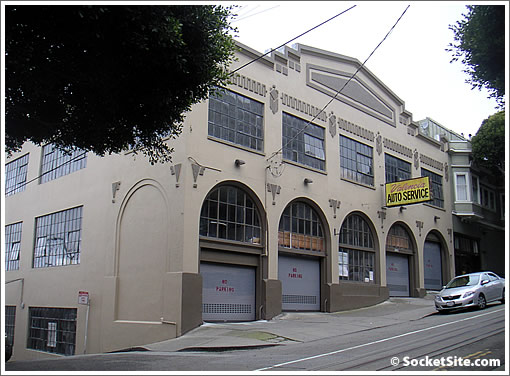 And an interesting history of its parking space rents: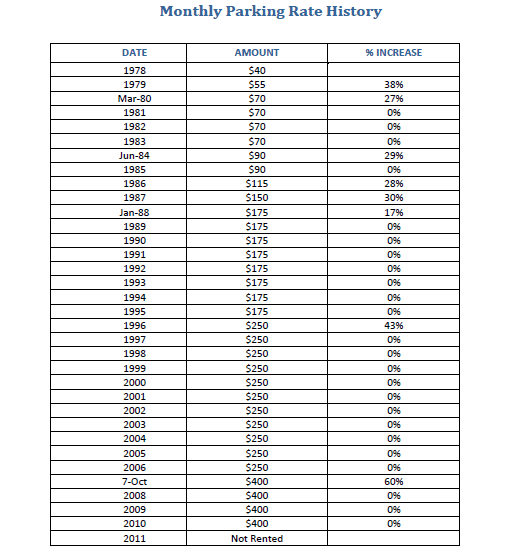 The current owner of 1945 Hyde Street purchased the property out of foreclosure in 2009.